President Mamnoon Hussain has joined the call for a counter narrative against extremism and terrorism. This statement puts the President on same footing as ex-COAS Gen Raheel Sharif who gave a similar recommendation at World Economic Forum in January. With such luminaries making the case for a counter narrative against extremism and terrorism, one would be sure that the state had finally reached a unified approach to combating the threat of militancy. Despite these lofty remarks, however, the message reaching the people remains divided.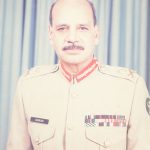 President and ex-COAS have called for counter narrative against terrorism, but former DG ISI Lt Gen (r) Asad Durrani has a new piece in Dawn justifying terrorism as a 'technique of war', and possibly just 'part of human nature'.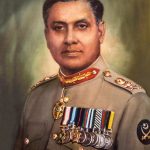 Lt Gen (r) Asad Durrani's pro-terrorism stance was quickly supported by no less than  ex-Chief of Army Staff Gen (r) Mirza Aslam Beg who wrote in The Nation that Pakistan's national security was threatened by anyone who criticises Jamaatud Dawah and Taliban, both of which are black listed in the world as terrorist groups. In case there was any doubt, Gen Beg explained that Taliban can never be defeated because of their ideology which he says is equal to Islam.
Official press releases declare that whole nation is unified against terrorism and extremism, but the reality is not clear. We have always been taught to trust our Generals as beyond doubt. Now they are telling us that we should be for terrorism and that Taliban ideology is Islam. Others are telling us that terrorism is never justified and Taliban ideology is not Islam. Meanwhile whole nation is divided and confused who to believe? Pakistan will continue to suffer.