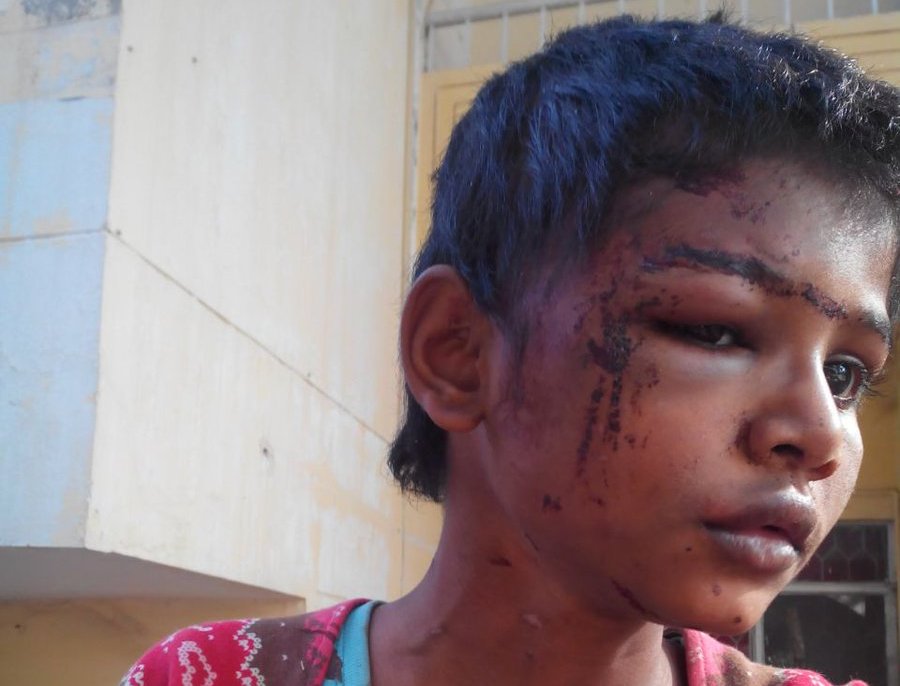 The Tayyaba case is a disturbing mirror turned on the face of our society. In it we are forced to face the realities of child labour, child abuse, and abuse of power by state authorities. Privately, we know that this is not the first case of its type. But maybe it could move us away from this reality. Because it has received global attention through social media, there may be a possibility to turn the tide toward reforming one part of our broken justice system.
The most shocking part of the Tayyaba case is, sadly, not the child abuse which is known as a rampant problem in our society. It is the fact that the torture and abuse was allegedly done by Sessions Judge, Islamabad, Raja Khurram Ali Khan, who sought to escape justice himself by getting 'forgiveness' from the father of the victim. This brought outrage among the public who saw a clear abuse of power and attempt to escape justice by the judge. Thankfully, the Supreme Court has declared that it is taking suo moto notice of the case, which gave some hope for justice. Then, almost predictably, a new twist was introduced when young Tayyaba disappeared.
Last month, we learned that no less than former Chief Justice Iftikhar Chaudhry was openly defying the Court and refusing to return a taxpayer owned bulletproof car that had been loaned to him while he was serving his country. Now we are witnessing a case where a Sessions Judge is trying to escape justice by turning to legal loopholes and other tricks.
The Supreme Court should take a lesson from former COAS Gen Raheel who dismissed 6 officers over corruption. By holding his own men to account, he strengthened the integrity of his institution in the eyes of the people. If the Court is unable to hold its own people to account, faith in the justice system will continue to erode, which is a disaster we cannot afford.