Censorship in this country is nothing new. Anyone who has worked in media is familiar with the way articles are 'reviewed' and 'edited' before going to publication. Even international media is censored before it is ever allowed to appear before a domestic audience.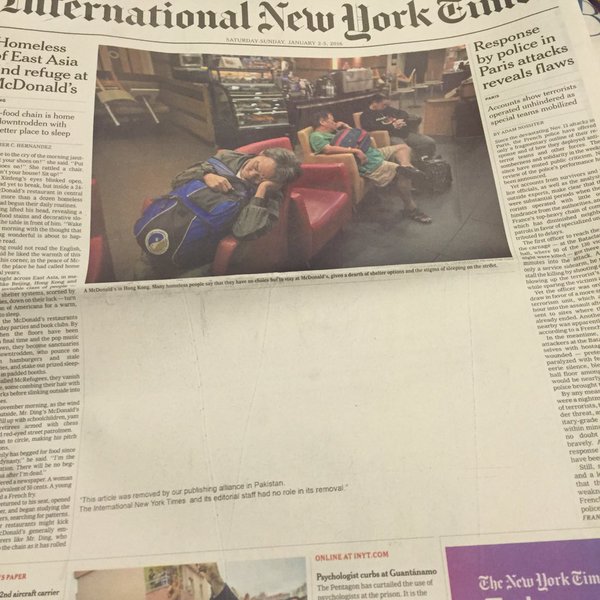 We are all too familiar with the famous cases of independent voices being silenced, either by banning them from writing, or in some cases, silencing them permanently. Less well known, but more common, though, is the practice of quietly deleting pieces that are deemed offensive by hypernationalist trolls and their patrons.
The latest example is a blog post by esteemed lawyer and Jinnah historian Yasser Latif Hamdani which was quietly deleted within 24 hours of being published by Express Tribune. The post, which had raised a storm of hypernationalistic anger on social media, is available here with the author's response to the censorship.
The question we should be asking is not whether the author is right or wrong – that is for anyone to read and decide themselves. What we should be asking is why our hypernationalist brothers and sisters are so scared of allowing anyone to think for themselves. Why are they so scared of allowing anyone to be wrong? And what makes them so sure they are always right?
Claims about protecting patriotic sentiments and defending national ideology are the oldest whines of civilisation. It is the countries with the most liberal speech laws that have the strongest ideologies, and it is those that constantly threaten and censor that always seem to be in danger. Wrapping censorship in new media doesn't change that.