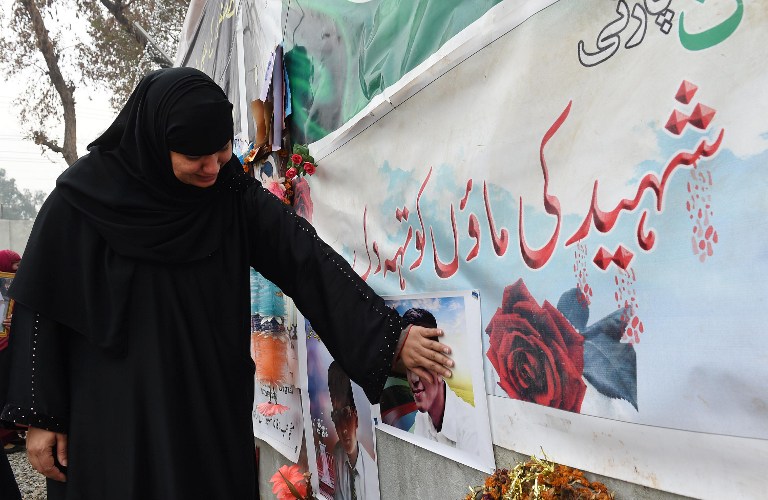 A public holiday has been announced and all schools will be closed in Peshawar to observe second anniversary of APS attack. There are some who say that the better observation would be for all children to attend school, which would be a greater defiance of the terrorist threat, but the most important is that we take the time to think about how to prevent another massacre from taking place. The only way to do this is to directly take on extremism completely and without any exceptions.
Operation Zarb-e-Azb has made important progress in reducing the ability of anti-state militants to carry out attacks, but it has not come near the claimed success of 'breaking the back' of militants. They may be less common, but major terrorist attacks continue, including those targeting students such as the attack on Bacha Khan University and the deadly attack on Balochistan police college in Quetta earlier this year.
However it is not only these attacks that show the threat of terrorism continues. ASWJ backed candidate Maulana Masroor Nawaz Jhangvi, son of Sipah-e-Sahaba founder Haq Nawaz Jhangnvi, was elected to Punjab Assembly just a few weeks ago. Only a few days ago, a mob of thousands attacked an Ahmadi masjid in Lahore. Today, while we are memorialising those innocent students who were killed by extremist militants, there religious extremists are literally marching through the streets of Lahore.
Today we remember the lives of those innocent children martyred by extremist militants, but have we forgotten the promise of zero-tolerance for extremism and tackling militant groups without exception?