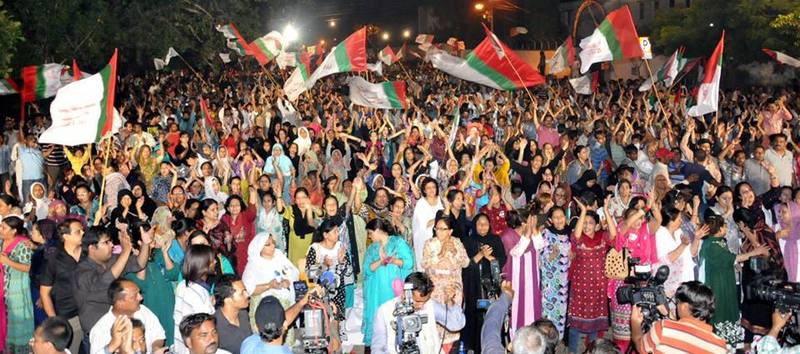 MQM is once again staring into the abyss. Has Altaf Bhai finally gone too far and done himself in? If the establishment has been trying to erase the party, and it certainly seems that way, Altaf himself has done handed them all the ammunition they need. However, facts on the ground show that eliminating the fourth largest party in the nation will not be so simple.
Farooq Sattar has been moving quickly to set the stage for an MQM version 3 – one run from Karachi, not London. It's a move that worked for JI following Munawar Hasan's statement that Taliban were the real martyrs, not Pakistan Army men. The JI chief refused to apologise, and was quickly replaced with someone more politically astute. Of course, MQM and JI are very different animals, and the establishment had much more interest in rehabilitating JI than it does MQM.
There are other complicating factors, though, including the fact that the Mayor of Karachi, whether anyone like it or not, is MQM's Waseem Akhtar. This is especially important for what it means about how MQM continues to have significant support among the people of Karachi. The establishment cannot afford the risk of turning MQM into another BLA and facing a widespread insurgency in Sindh, too.
There is another complicating problem, also. While the state declares that no threat to law and order will be tolerated, it risks showing hypocrisy and double standards. Those responsible for attacks on media houses must be arrested and punished, and the state has a legitimate cause in controlling rallies that are meant to spark violence. But then we have to ask why this is only applied to MQM while banned militant groups like ASWJ and JuD hold rallies, give speeches that incite violence, and raise money for illegal activities?
MQM is in a mess, this cannot be denied. But both civilian and security agencies of the state also find themselves in a mess. They have a choice: Try to finish the job of eliminating a political party, or try to rehabilitate the party while holding extremist groups to the same standards. One option risks deepening cracks in society, the other could strengthen society and improve law and order. Which path the state will choose remains to be written.