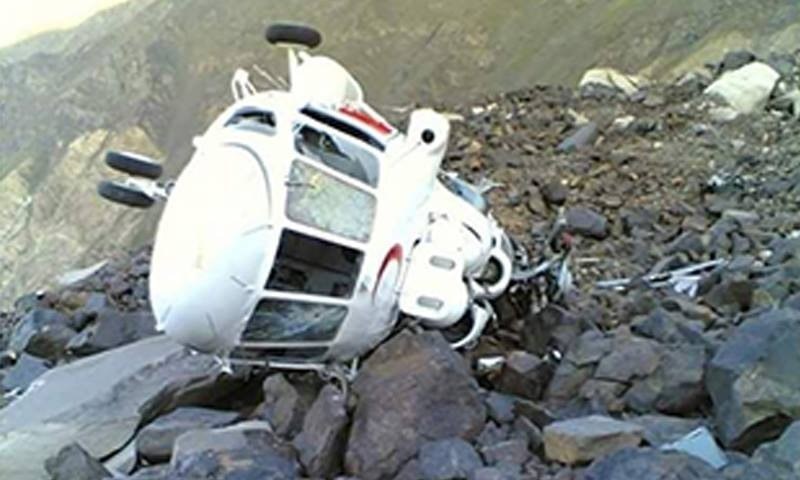 It is a story that came and went too quickly not to be noticed. According to reports, a Punjab government helicopter crash landed in Afghanistan. Thankfully, all on board had their lives spared, but then were immediately seized by Taliban militants. Finally, good news as all have safely been returned to Pakistan. However, behind all the good news are some very strange facts.
The helicopter was flying from Punjab to either Uzbekistan or Russia, depending on the media report. Uzbekistan is over 1,200 km distance, and Russia is over 4,000 km. But the helicopter was an MI 17, which is a military helicopter with a maximum range of only 800 km.
The official story is that the helicopter was being taking abroad for maintenance. MI 17 is a military helicopter used by Pakistan Army. Does this mean that we do not have the ability to maintain our own fleets in Pakistan? If the helicopter required maintenance, why was it being flown over twice its maximum range?
Except for the flight crew, passengers aboard the helicopter were all retired military officers. Why were several retired military officers taking a Punjab government helicopter for maintenance?
Foreign Office has said that all captives were freed by the Taliban following an "inter-tribe exchange". What was exchanged for these military officers?
The way that this story was so quickly and neatly brushed under the rug should raise eyebrows. There are many unanswered questions that need to be answered, and it seems that the powers that be are not keen to talk about them. Why?
17 total views, 1 views today