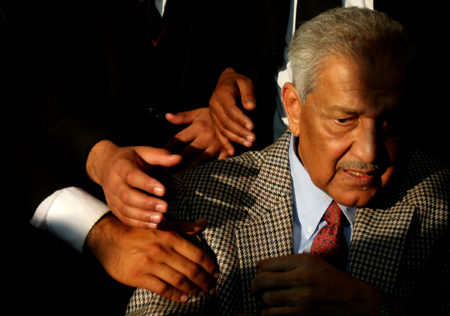 The Panama Papers are not going away. Nawaz Sharif spent the day in parliament discussing the scandal, and there appears to be little sign of resolution as opposition parties walked out in response. After calling for Nawaz to resign, Imran Khan has also found himself facing problems as he was exposed as having offshore accounts also. At least Immy was honest and admitted that his offshore company was created so he could avoid paying taxes. However Imran turns out not to be the only 'Khan' exposed in the scandal that won't go away. It is not learnt that AQ Khan has also been exposed in Panama Papers.
AQ Khan has denied having any offshore companies and claimed that his family members signatures were all forged as part of a huge conspiracy against him by Habib Bank.
"I have never even heard the name of this company," A.Q. Khan told Dawn over phone. "Neither did my wife and daughters. My brother, who died a few years ago, was with Habib Bank and, as you know, bankers are always up to their tricks and hanky panky," he said without mincing words. "My wife and daughters never signed any documents to create this company. The signatures (on the incorporation paperwork) are surely false. My brother never discussed it with me and my family only heard about this company after the Panama Papers release."
It's not just what AQ Khan knew about these companies that is now coming under scrutiny, though. Many are also asking how this was not discovered until so late. One name that appeared in Panama Papers list was wife of AQ Khan, Hendrina. This is not a very common name and surely a researcher would have noted it, especially a researcher like Umar Cheema who is not only a Jang/Geo reporter but also a member of the ICIJ that broke the story! Is this another case of Army's strangle hold on media?
Surely the powers that be knew that things could not be hidden forever. Now questions are being asked who else has been 'missed' in the long list of offenders? So far it has been civilians who have been in the bulls eye of the Panama Papers scandal, but we know thanks to former DG-ISPR Maj-Gen (r) Rashid Qureshi that Army has been covering up corruption among military officers since long. Will we soon learn than the names of military officers appear in the Panama Papers but were not previously reported? Will these too be blamed on 'hanky panky' at Habib Bank?