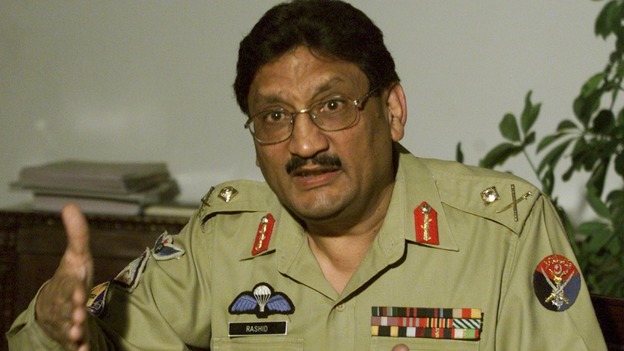 Everyone knows that officers are honest and politicians are corrupt, but what if I told you that military officers might be just as corrupt as their civilian counterparts? You would say I am crazy, of course. But what if DG-ISPR told you? Now will you listen?
This is exactly what has happened in the fallout of six high-ranking officers being forced to retire due to fault. Explaining the shock felt within the military and the unusual silence from Army's media wing, former DG-ISPR Maj-Gen (r) Rashid Qureshi said that corruption has been a problem in the military since long but the institution has kept an official policy of hiding it from the public.
"The policy of the armed forces is that matters related to the personnel of armed forces are dealt with, and remain within, the institution."
The Major General's statement was corroborated by former Judge Advocate General (JAG) Army Brigadier (r) Wasaf Khan Niazi:
"I have conducted several court martial proceedings and dealt with the removal cases of a number of officers but none of them appeared in the press."
By forcing six high-ranking officers to retire due to fault for their role in corruption, Gen Raheel has shown what he meant by 'across the board accountability'. It is commonly accepted that Gen Raheel's move was a brilliant political strategy to force political parties to clean their houses. However questions are now being raised about the extent of corruption within the military itself, and whether this move by COAS was a publicity stunt or whether there will be a full and independent inquiry into military corruption and how the institution has been covering it up for decades.