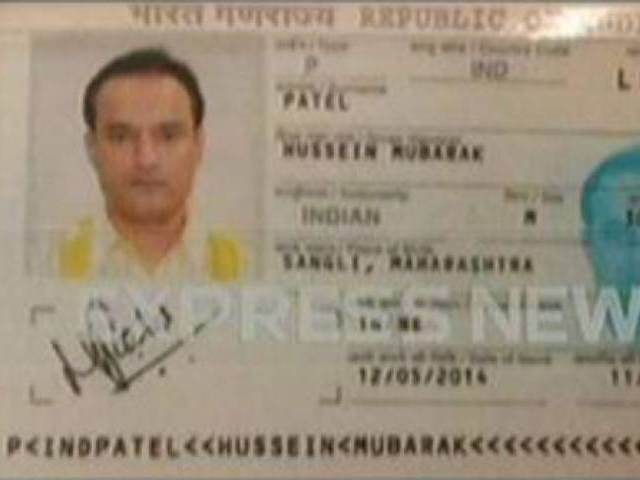 The arrest of an alleged RAW agent in Balochistan has confirmed for many people what they already believed anyway, that India is trying to destabilise Pakistan by supporting separatist and terrorist groups inside our borders. Even though the headline will be accepted by much of the population, the details of reports raise important questions.
One important item to note is that, if reports are to be believed, there is a massive security failure on the Afghan border in Balochistan.
Yadev – a Commander in the Indian Navy – entered Balochistan through the Afghan border. He crossed the Pak-Afghan border 12 times. When the law enforcement agencies arrested him five days ago, he was in Balochistan for the last 15 days.
A RAW agent has been coming and going with no problems? Where were the security forces? If one RAW agent can do this, isn't it expected that many others can do the same as well, and yet only one man has been caught? Are our security agencies napping again?
There is also the problem of what exactly this man was supposedly doing. According to some reports, 'his main agenda was to sabotage the CPEC through propaganda'. According to other reports, 'the arrested RAW agent was in touch with the Baloch liberation parties and has been working in Balochistan'. Other reports claim that 'The Indian spy was involved in financially supporting terrorists and also confessed to his involvement in Karachi unrest'.
Have we captured India's James Bond? Next we will hear that he is giving weapons to TTP in Waziristan and stealing electricity also. How can one man be responsible for every one of Pakistan's problems? Obviously it is possible that the captured man is a RAW agent who is working against Pakistan's interests, but we should not try to make him the scapegoat for all of our troubles. We should also be asking if he is supporting Baloch separatists, why are there separatists to support in the first place?
The arrest of an alleged RAW agent in Balochistan is a serious matter and should be treated as such. It should not be used as a propaganda to whip up anti-Indian sentiments that make relations worse. If it is an authentic case, the Foreign Ministry should collect the evidence from intelligence agencies  and give it to the UN to pressurize India to stop such operations. However, it should not be used as an excuse to ignore our own problems and put the blame on India for everything under the sun.