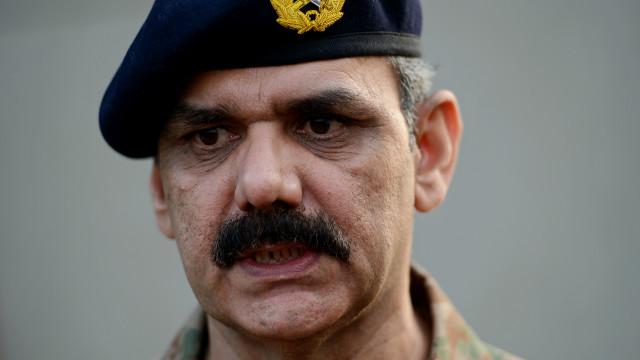 Following Bacha Khan University attack, DG ISPR Gen Asim Bajwa has given a statement about breakthroughs in identifying the attackers. The statement was short of specifics, asking for patience as the sensitive information is properly processed and analysed. However there was something about the Army spokesman's words that stood out. For the first time, the Army has admitted that the threat of terrorism is greater than we have been pretending.
The ISPR chief said, "As long as the facilitators and financiers of terrorists are present, they can carry out an attack at any place and time."
"At any place and time." This is a far cry from the triumphant claims of victory that Army has been making since the past year and a half. Since day one of Zarb-e-Azb we have been told over and over again how the terrorists are defeated, only to see fresh attacks take place.
Then attack against APS Peshawar was then termed as a game changer, but even though deaths have decreased from the highest levels, terrorist attacks remain constant and unrelenting. We were told that no longer would the Army discriminate between any militant groups, but still today we see 'pro-Pakistan' jihadis operating freely right under the noses of security agencies.
It is only a short sentence in the ISPR chief's statement, and only time will tell if it symbolises a willingness to finally face reality and do the needful to change the course of history, or if it was just an unintended slip of the tongue that will soon be corrected with another premature declaration of victory, the wheel to continue spinning towards its inevitable end.