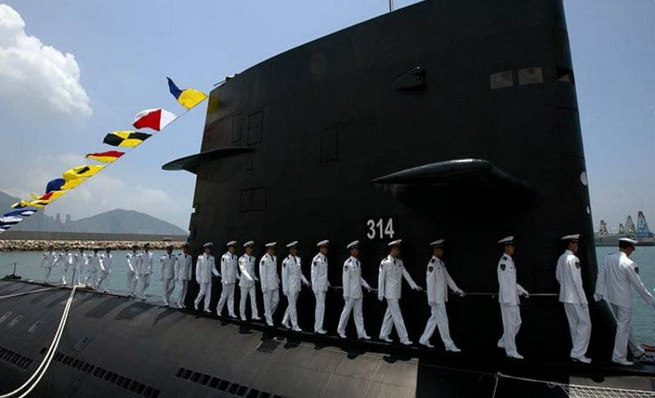 Despite State Bank of Pakistan's rosy portrait of the national economy, there are difficult questions about whether the positive report is more spin than substance. If most of the country is suffering economically, though, at least one economic sector seems to be doing quite well: the military.
The Americans may be turning off the supply of civilian aid, but dollars continue to flow into military coffers to the tune of billions.
Even as civilian aid to Pakistan continues to dry up, military assistance from the United States has been increasing in recent months after the military launched Operation Zarb-e-Azb. Washington is expected to make a $337 million payment to Islamabad under the Coalition Support Fund in the next few days…Pakistan has received close to $13 billion in CSF reimbursements since 2001. For the current fiscal year, Pakistan has budgeted $1.5 billion or Rs154 billion on account of CSF disbursements.
And with all these billions, the military brass have been on a shopping spree. A few months ago there was reported the billion dollar arms purchase from the US, and now we are learning that the military has signed off on another multi-billion dollar deal to buy submarines from China.
According to a briefing that the defence ministry gave to parliament in April this year, Pakistan was negotiating a deal for acquisition of submarines from China. In the same month, the UK-based Financial Times, citing a retired senior official, claimed in a report that the contract could be worth $4 billion to $5 billion, the largest defence deal ever by China.
These reports are especially impressive since total Pakistan defence budget for this year was reported as Rs781 billion ($7.6 billion). But should we deny ourselves just because of the price tag? I'm sure US and China and any other market will gladly take our business on credit…with suitable interest included, of course. Anyway, it's just billions. What else would we use it for? We've gotten this far without luxuries like reliable electricity and transportation. What is important is that our boys get their shiny new toys. That's something we can all be proud of!