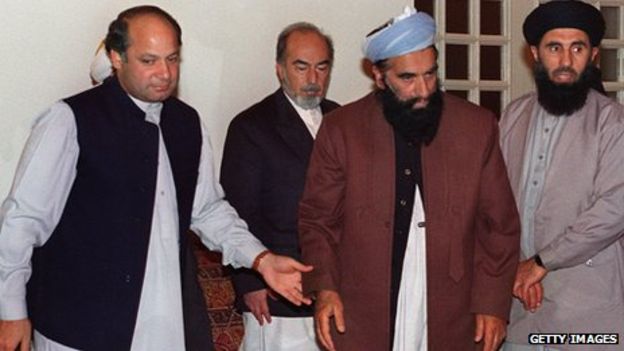 Chief of Army Staff Gen Raheel declared victory in the war on terrorism this week, giving an official statement that "ours is a collective national victory against terrorism". This is not the first time that we may have prematurely declared victory against terrorism, and now other breaking reports suggest it may not be the last time, either.
According to reports, Afghan government representatives have come to Islamabad to meet Taliban for negotiations. This latest announcement comes less than two months after ISI and NDS signed MoU for intelligence sharing. However, there have been some incidents since that time that called into question just how closely our two nations were working towards the same purposes.
Almost immediately after the agreement was declared, Afghan politicians began denouncing the deal, even declaring Pakistan as an enemy.
"Pakistan is an enemy to Afghanistan and will never develop friendship with us," Muslimyar said on Tuesday. "Pakistani has always plotted to destroy Afghanistan and will continue to do so, therefore, how can we afford to send our security forces for training in that country?"
Then the Afghan government announced that the draft MoU was under review and would be changed. After this, things stayed quiet for a bit, but since last few weeks there has been an uptick in allegations against Pakistan and its security agencies from the Afghan side.
Afghan intelligence services spokesman Hassib Sediqqi told media that an ISI officer was involved in the deadly suicide attack against Afghan parliament while lawmakers were meeting inside. Afghan security institutions have also claimed that Pakistan military is using helicopter flights to deliver arms and supplies to Taliban and instructed Afghan forces "to use all force to react and stop Pakistani helicopters".
Such allegations are nothing new as Afghan agencies have believed Pakistan military to be supporting Taliban, but now an unexpected twist has come as ISI's darling Gulbuddin Hekmatyar has declared allegiance to Daesh and made fueled sectarian tensions by terming Iran as "a country against Islam".
Hekmatyar's announcement has come as a shock to many in Pakistan's security establishment that have long viewed him and other 'pro-Pakistan' jihadis as an integral part of Pakistan's national security strategy. With his declaration of allegiance to Daesh, however, there can be no question that the Frankenstein's Monster has once again turned on its master.