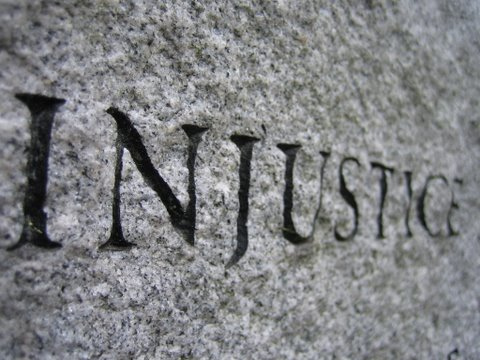 Chaudhry Nisar has requested the British government to stop Altaf Hussain from criticising Pakistan Army. Even setting aside how insecure this makes Pakistan Army look, it is a ridiculous request that will be laughed out of Whitehall. UK government will not force Altaf from criticising Pakistan Army any more than our government will force Imran from criticising NATO. However there is another matter that more properly follows legal protocol: The registration of a FIR against the MQM chief under the section 7 of Anti-Terrorism Act (ATA) and 506 of the Pakistan Penal Code (PPC). This move may not be as entertaining to British Ministers, but it will meet the same success as the Interior Minister's request for a simple reason: Our 'justice' system lacks any credibility.
You may think such a bold statement is taking things a step too far, but before you do, remember that this is exactly why we demanded military courts. Our legal system, we were told (and obediently swallowed whole) is not up to the task of providing unbiased trials and giving fair sentences to accused. Yes, yes. Military courts were necessary to try terrorists. But as was entirely predictable, look who has suddenly become 'terrorists'.
According to Chaudhry Nisar, Christians who rioted after suffering another attack are the real 'terrorists', and will be tried by military courts. Security forces hound politicians as terrorists, while banned jihadi groups thrive. Children are condemned to death by Anti-Terrorism Courts, but alleged terrorists are granted bail by the same.
Whether or not some political party supporters are responsible for violent and criminal acts, do we really expect anyone to believe that our so-called 'justice' system will deliver anything resembling justice?
The ironic truth is, the only way the state would receive international support for going after the Altaf Hussains of Pakistan would be if they were willing to go after the Hafiz Saeeds first. Not as a 'quid pro quo', but as a demonstration that the state was making an honest effort at holding people accountable without using the Courts – military or civilian – as a political weapon.