Page A3 of Daily Times of 21st February features the story, 'NA committee for programmes on war on terror' about legislators calling for new initiatives "for changing the people's mindset on war on terror". The problem is larger than just creating new programmes to change people's mindset, however.
On the same page ran the following advert: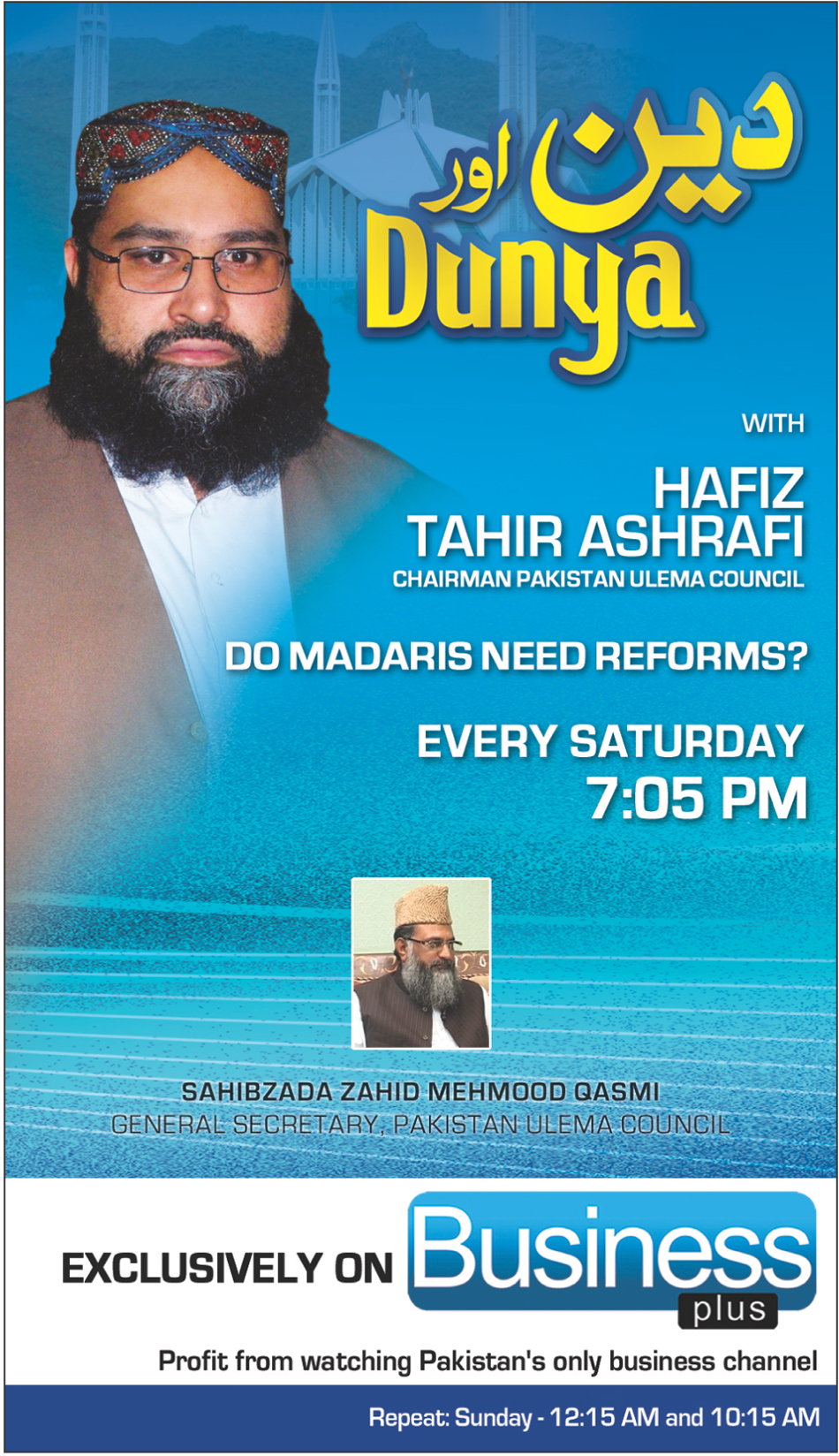 With all due respect to Tahir Ashrafi and his fellow scholars but he and Pakistan Ulema Council have been instrumental in defending the status quo. Tahir Ashrafi has defended blasphemy law, saying that "those proposing its repealing are neither well-wishers of the non-Muslims nor of the country". Tahir Ashrafi has defended suicide attacks saying, "I believe Palestine is occupied by Israel, Kashmir by India and Afghanistan by the United States. So if innocent Muslims don't have the atomic bomb, they have their lives and they sacrifice their lives for Allah."
On the subject of madari reforms, what is the need for Tahir Ashrafi to host a discussion? Tahir Ashrafi has already opposed madari reforms saying they are guarantors of peace in the country, even though madaris have been ordered closed during Pakistan Day Parade due to security threats. This show will not be asking a question, but presenting a biased answer already decided. In other words it is pro-status quo propaganda only.
Spreading a message of tolerance and moderation is a necessity if we are going to pull ourselves out of the ideological hole that we are in. Without addressing the fact that airwaves are already filled with messengers who are preaching support of the status quo or even worse.