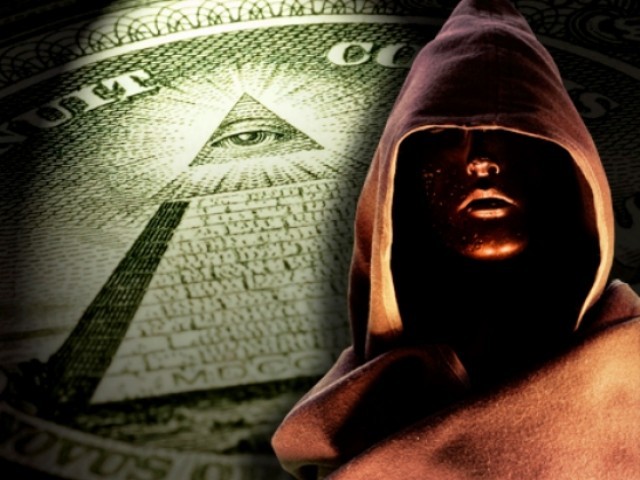 National consensus against terrorism has been reached. Military and civilians are on the the same page. A major paradigm shift has been taken. The talking points are consistent, and there are signs that they are sincere. However, there are some who refuse to accept Pakistan's resolve and are actively trying to sow doubt and undermine Pakistan's stature in the world – especially in Washington. This is the latest narrative that has been taking hold in media, and, as we know, if the media seizes on a narrative, it must be true.
We are well familiar with Husain Haqqani's machinations in Washington, sitting in a Washington think tank writing such controversial passages as, "Every chapter of the Quran begins with the words "In the name of Allah (God), the most compassionate, the most merciful," encouraging believers to practice mercy over retribution." But Husain Haqqani is not the only one involved in this plot to defame Pakistan. We now know the names of others, including Syed Aqil Shah and Arif Jamal. These two were specifically named by "a defence source" who was not specifically named, but claims these Pakistani intellectuals are part of "a deliberate international campaign going on to defame the well-reputed Pakistan's security institutions in order to demonize Pakistan and dent the resilience of Pakistani nation and its armed forces while encouraging merciless Taliban in their carnage across Pakistan".
These academics are just the latest conspirators against Pakistan to be exposed. When Musharraf was in power, there was Dr Ayesha Siddiqa who dared to write a book claiming that military officers engage in self-serving economic adventures. A conspiracy so insidious that even to this day Punjab government claims that vast tracts of land allotted for military exercise are being illegally used. Auditor General of Pakistan is also clearly involved in this "deliberate international campaign going on to defame the well-reputed Pakistan's security institutions". Why else would it report "serious financial irregularities exceeding Rs 30 billion, including embezzlements, violation of rules, unauthorised occupation of public land and related malpractices, in the annual accounts of Pakistan Air Force".
The culprits – those who are poisoning the world against Pakistan – are exactly who you would expect them to be. No, not Maulana Pir Mohammad Chishti, who caught the world's attention by holding a rally supporting the terrorist attack in Paris. Not Jamaat-e-Islami chief Siraj-ul-Haq who termed terrorism as an American conspiracy against Muslims. Not Hafiz Saeed, whose Jamaat-ud-Dawa continues to organise events promoting global terrorists. Global doubts about Pakistan's sincerity are not due to the fact that courts once again released Malik Ishaq. It's not due to government stating that certain banned groups will be spared from the 'zero tolerance' policy. It's not Ahmed Quraishi
@JohnKerry wants #Pakistan to defend #India's interests. #Delhi has been using #Afghan soil for a proxy war against us since 1950. #irony

— Ahmed Quraishi (@AQpk) January 13, 2015
and Zaid Hamid's public antics.
The Mossad – CIA — RAW — Khawarij Nexus made simple for the dummies ! Truth and nothing but the truth,, pic.twitter.com/Jb8cDCBJy4

— Zaid Hamid (@ZaidZamanHamid) January 13, 2015
No, the ones who are tarnishing Pakistan's image in the eyes of the world are the Pakistani intellectuals writing carefully researched books and analysis.
Well done, media. Well done.