I do not often find myself at a complete lost for words. But what can be said? What can one say after 131 children are slaughtered in the name of religion? What can one say that has not already been said so many times? In a few short hours I have experienced a full range of emotions. I have been shocked. I have been angry. I have despaired. It is like a nightmare that repeats itself and I cannot wake up.
Today the nation is united in mourning and outrage, but I fear it will not last. Already there are vested interests trying to manipulate the tragedy for their own gain. Already there are those terming it as a 'false flag' operation that was actually carried out by 'Raymond Davis Network'.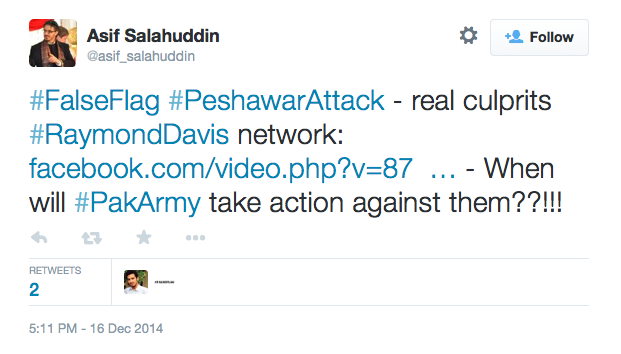 It is being blamed on Indian RAW.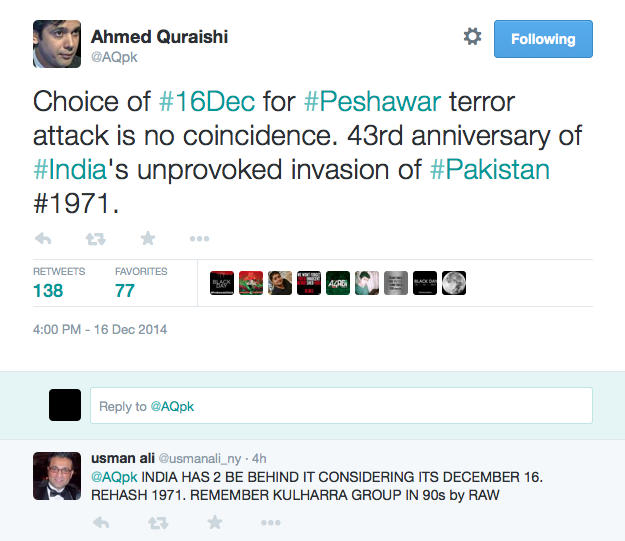 ISPR, COAS, and PM have all declared the terrorists as defeated, and yet they continue to carry out their attacks at will. The monsters carrying out these attacks do so in plain daylight, and yet we seem more willing to believe the stupidest conspiracies than what is right before our eyes.
131 children slaughtered.
131 children slaughtered.
131. Children. Slaughtered.
And within hours we are already making excuses for their killers.
Forgive me Allah but I am losing hope.