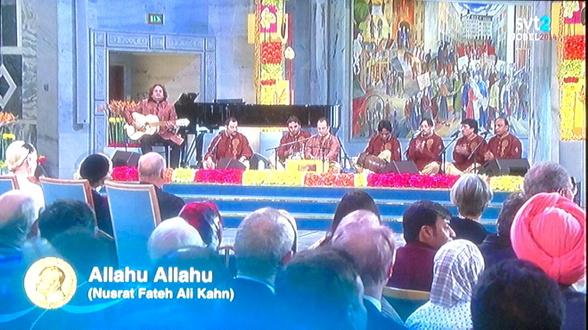 Today is a proud day for Pakistan as one of its citizens was awarded the Nobel Peace Prize at a ceremony in Oslo, Norway. While some are uncomfortable with the young woman's fame, I believe their concerns are misguided and today provides a good example of why.
When Malala was first attacked, whole nation stood with her. For many people, these feelings of sympathy became complicated or went away when Malala reached a level of international fame due to her best selling book and her nomination for the illustrious Nobel Peace Prize. The accusations were varied, but most came back to the same point: She was hurting Pakistan's image.
Today's Nobel Prize Ceremony has shown a different story, though. Because of Malala, it is the terrorists who our brave soldiers are fighting that the world views as the monsters they are and not the 'freedom fighters' that they pretend to be. Instead of maligning Islam, Malala has taken the world stage and given the statement that Islam is not terrorism, but a religion of peace.
Malala, who survived a near-fatal Taliban attack two years ago with determination and advocates for girls' education, said she is proud to be a Muslim.

"We strongly believe in Islam. Islam is a religion of peace, but unfortunately there are people who don't know about this religion," she said, referring to Taliban militants.
Emphasising this point, Rahat Fatah Ali Khan captivated the world's attention with performance of Allahu Allahu before the world's cameras and global leaders.
Because of Malala, the world knows that Pakistan is not a land of Hafiz Saeeds and Jalaluddin Haqqanis and Maulana Fazlullahs. They are the ones that are harming the image of Pakistan and Islam. It is the message of Malala, one of hope and peace, that is the authentic Pakistani image that the world has seen today.