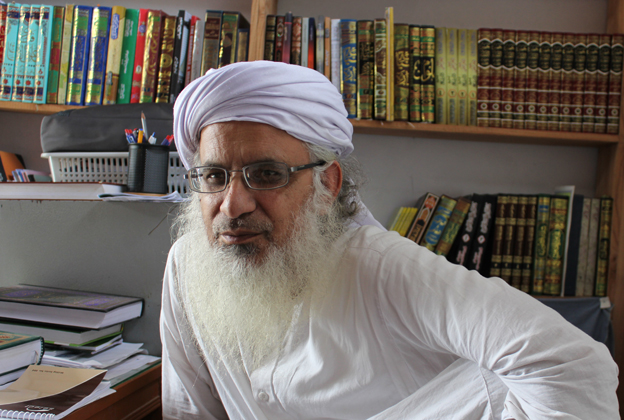 In September, The Nation offered a dire assessment of Army's efforts against the Taliban:
Operations like Zarb-e-azb will in all probability fail, because one can't really fight fire with fire. The Taliban can survive air strikes and bombings, but they cannot survive without support from people. Sadly, there are a substantial number of people in Pakistan, from all classes and professions, who believe in the Taliban philosophy.
At the time, the worry was about extremists infiltration of the military, but there is a much larger threat, which is noted in the The Nation's piece: The uninterrupted spread of extremist ideology throughout society.
There is growing concern among the international community about the rapid expansion not only of terrorist groups like ISIS, but most importantly of the ideology of these groups. Chaudhry Nisar can deny, despite all evidence to the contrary, that ISIS has any presence in Pakistan, but it is impossible to deny that extremist ideology has a presence – and a growing one.
A new report by BBC explains why. Abdul Aziz Ghazi, Imam Lal Masjid who became famous when he was caught dressing as a woman is training his own Taliban right in the heart of the nation's capital.
"We share the same objectives as the Taliban but we don't offer military training. We work on minds. The Taliban are more hands-on," says Abdul Aziz Ghazi, imam of Islamabad's controversial Red Mosque.

"We teach about the principles of jihad. It's up to students if they want to get military training after they leave here. We don't discourage them."

Ghazi runs eight seminaries – madrassas as they are known – the first of which was founded after his father went on a journey to meet Osama Bin Laden in Afghanistan.

"Osama Bin Laden is a hero for us all."
Army has started talking about Zarb-e-Azb as a 'forever war'. If we don't stop the rampant spread of extremist ideology, the war may be shorter than we think. But it might not have the outcome we are praying for.