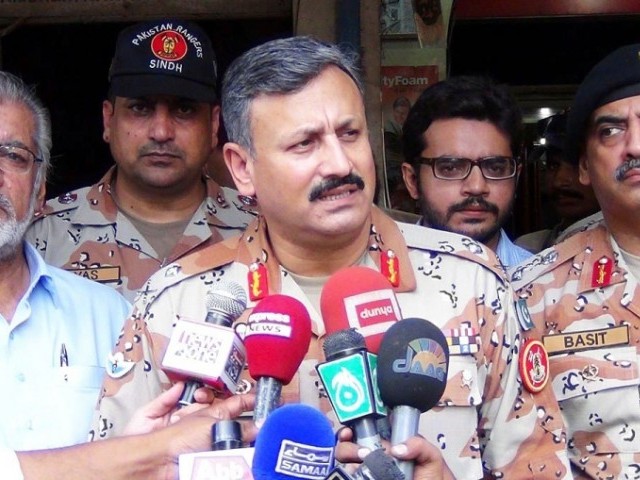 Change is in the air. Not in Islamabad, though, in Aabpara. The extent of that change, though, remains to be seen. Anticipating the retirement of DG ISI Gen Zaheerul Islam next month, ISPR announced the appointment of a new spy chief by the Chief of Army Staff Prime Minister: Lieutenant General Rizwan Akhtar. Reports of the new appointment are all very encouraging, predicting positive changes for an important institution which has found itself fending off bas press lately. However, these encouraging reports are fairly standard and as history shows, encouraging reports of change at the top is not a good predictor of actual change in policies.
First, let's examine how a change in DG ISI affected US-Pakistan relations. Here is how Lt Gen Rizwan Akhtar's appointment has been described in the media:
For American officials, though, General Akhtar may offer hope of an improved relationship. In a paper written during a period of study at the Army War College in Pennsylvania in 2008, he stressed the need to establish a stable democracy in Pakistan and to curb anti-Americanism in the country.
By comparison, this is how Lt Gen Zaheerul Islam's appointment was described in 2012:
"He's a safe choice," said Wajahat S. Khan, a journalist who has written about internal military politics. "He's served in the ISI, he's from an infantry wing, and he's pretty media savvy — which is what they need right now."

General Islam's first job is likely to involve refashioning relations with Washington, which have been virtually frozen since an erroneous American attack near the border with Afghanistan in November killed 24 Pakistani troops. At a special joint session of Parliament set for this month, Pakistan's politicians will debate the broad contours of a new policy toward the United States.
This is how Lt Gen Shuja Pasha's appointment was described in 2008:
Retired Pakistani officers considered friendly toward the United States said General Pasha's appointment was positive.

"It will give a good signal to the Americans," said a retired general, Talat Masood. "He is rated a really good officer by international standards."

General Pasha may also provide an opening for more candid discussions with the Americans, particularly over the Taliban, Mr. Masood said.
It is easy to say that relations have improved since the past several spy chiefs, but it is not as easy to believe. It is not just US-Pakistan relations that have remained unchanged despite all the change, though. Let us next examine civil-military relations:
Here is how Gen Rizwan Akhtar's appointment is described:
Analysts said they expected that General Akhtar, who recently led a campaign against the Taliban in Karachi, was likely to shy away from such a prominent political role — at least initially. But there is little doubt that he inherits a strained relationship with the country's civilian leadership, which was evident from the manner of his appointment.
Here is how Gen Zaheerul Islam's appointment was described:
Although the ISI officially reports to the prime minister, in reality it is controlled by the army chief, Gen. Ashfaq Parvez Kayani, with whom General Pasha had a close relationship during the agency's turbulent relationship with the United States in recent years.
And here is how Gen Shuja Pasha's appointment was described:
General Pasha's appointment comes two months after President Asif Ali Zardari and the senior adviser at the Interior Ministry, Rehman Malik, made a failed effort to wrest control of the spy agency from the army, which has always run it.

General Kayani's announcement about General Pasha reaffirmed the military's institutional control of the intelligence agency, the English-language newspaper Dawn said Tuesday.
The ISI is supposed to be more than a public relations agency, however. It is the nation's premier intelligence agency and in many ways the front line of defence. Therefore, it is worth noting that, lacking any change in national security strategy, the national security deteriorated under each previous ISI chiefs. Soon after Gen Akhtar's appointment was announced, jihadi militants carried out a suicide attack in Peshawar targeting a senior Army officer and more bullet riddled bodies were discovered in Balochistan.
Will Gen Akhtar be able to bring the necessary change to the ISI? Or will it be another case of 'the more things change, the more they stay the same…'