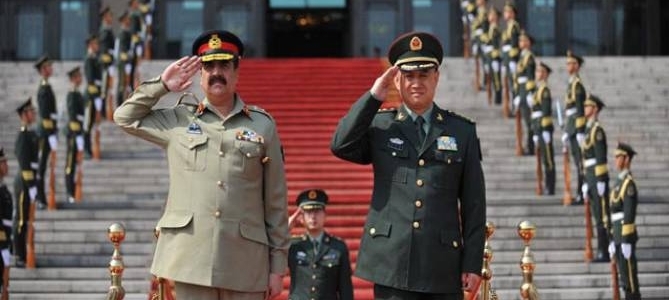 It was only two months ago that Beijing summoned Chief of Army Staff Gen Raheel Sharif to Beijing to discuss the growing problem of jihadi terrorism seeping over the border into China. While meeting with China's Secretary of Central Politics and Law Commission Meng Jianzhu, Gen Raheel assured the Chinese that Pakistan would 'do more' to crack down on militants that were training and supplying jihadis in China. His latest visit "came in the immediate backdrop of recent multiple bomb attacks in Xinjiang's provincial capital Urumqi in which 43 people were killed 94 injured".  COAS Gen Raheel may be summoned back to China, however, as jihadi terrorists continue to carry out attacks against Chinese innocents, the most recent occurring only days ago and killing over 100.
Masked militants attacked civilians, police and officials last week in China's far western region of Xinjiang leading to almost 100 deaths, the government said on Sunday, giving fresh details on one of the worst incidents of unrest in years.
Despite official statements claiming that Zarb-i-Azb operation is Pakistan's final blow to terrorists, Chairman Senate Defence Committee Mushahid Hussain recently suggested that military operations in North Waziristan are actually due to pressurisation from China.
ISPR can release all of the statements that it wants to claiming that terrorists are 'on the run', but it is unlikely that China is interested in empty boxes of sweet meats. It is more likely that if Pakistan is unable or unwilling to root out jihadi militants, China will increase the pressure to levels that Pakistan is unable to withstand.