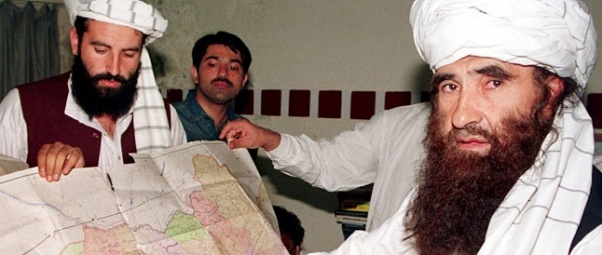 Major General Athar Abbas served as Director General ISPR between 2008 and 2012, but it is his more recent statements to the press that have really made headlines. Speaking to a journalist, the retired General has accused former COAS Gen Kayani of cowardice, suggesting that the former Army chief did not order an operation in North Waziristan out of fear.  But it is not these accusations that should terrify us, after all we have not heard Gen Kayani's explanation. What should truly terrify us is something that Gen Abbas let slip that has far greater consequences for our national security.
In his interview with Mirza Khurram Shahzad, Gen Abbas gave the following answer:
Q: Was the Haqqani network also a factor of delay?

A: It was one of the overriding factors. And as I said whatever the elements of the Haqqanis were there, intelligence [agencies] was supposed to manage them. You can't allow these groups to keep creating problems.
This is a very important statement. Former DG ISPR admitted openly that Haqqani network was being managed by ISI.
We will recall that in 2011, America's top military officer Admiral Michael Mullen made this same claim in his controversial statements before the US Congress.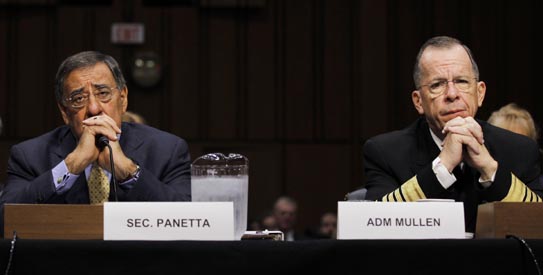 "The Haqqani Network, for one, acts as a veritable arm of Pakistan's Inter-Services Intelligence agency," Mullen told the US Senate Armed Services Committee.

Mullen said Haqqani militants —with ISI backing —this month carried out a truck bombing on a Nato base in Afghanistan that wounded 77 Americans; assaulted the US embassy and Nato headquarters in the Afghan capital; and in June staged an attack on the InterContinental hotel in Kabul.
Admiral Mullen's statement resulted in outrage. The military leadership called a six hour emergency meeting and strongly condemned the accusation. Gen Kayani issued a strong response terming Mullen's accusation as 'neither fair nor productive' and 'not based in facts'.
According to Gen Abbas, Admiral Mullen was telling the truth.
This is a terrifying revelation because it means that our military has been lying to us. And if they are lying about managing Haqqani network, what else are they lying about? It is also terrifying because it means that we have been responsible for supporting international terrorist attacks that have killed innocents including women and children.
Chaudhry Nisar has warned against letting loose any other embarrassing secrets, but this too only gives further reason to ask what other terrible secrets we are living with. Today, Haqqani network is supposedly a target of operation Zarb-i-Azb. It's right that we destroy the Frankenstein monster that we helped create, but if we are ever going to be free of terrorism, we must also clear the air completely. It's time to come clean so that we can put an end to terrorism once and for all.