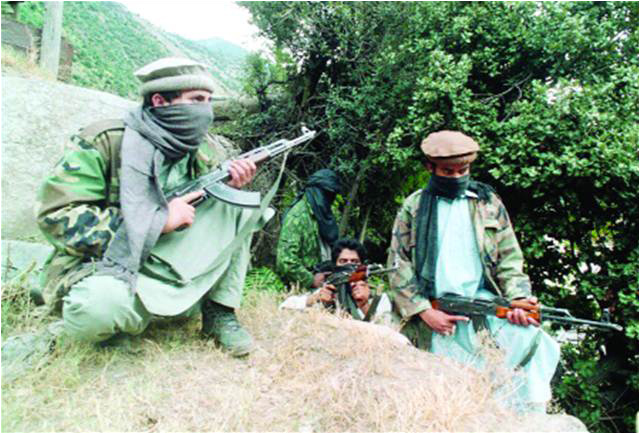 The civil war in Syria has quickly spilled over into Iraq, a strategy that has resulted in the country losing control of its borders. While military targets anti-Pakistan militants in Zarb-i-Azb operations, some have started to question whether any success will be undermined once Pakistanis fighting with ISIS return home. While the return of Pakistani jihadis from fighting in foreign wars is certainly a threat, there is another more immediate danger. Just as global jihadi groups hijacked Afghan, Syrian, and Iraqi, they have now set their sights on Kashmir.
Unfortunately, there is more than mere theorising behind such a prediction. My dear readers will recall that is was less that one year prior that Al Qaeda chief Dr Ayman al-Zawahiri has urged fighters to "create a safe haven for Mujahideen in Pakistan" so that it can become a base for "establishing an Islamic system".
It seems that the al Qaeda chief's plan is still in effect. A new video from the jihadi terrorist group urging Kashmiri jihadis to follow the example of ISIS and join a 'global jihad'. Already we have seen that TTP has joined with ISIS jihadis. If Kashmiri jihadi groups like Lashkar-e-Taiba follow this path also, Pakistan will find itself facing a classic military 'pincer movement' where we are attacked from both flanks. Combined with the existing networks of jihadi militants in major urban areas like Karachi and Lahore, this would mean major military operations across the nation.
Even more dangerous, though, is the possibility that by combining the already accepted jihadi narrative about Kashmir with a broader narrative of 'global jihad', the societal will to fight back against terrorism will be even weaker than it is today.
In Dawn, Robert Fisk wrote that 'the new Sunni Islamist caliphate of Iraq should have come as no surprise to any of us'. After all, he explains, events over the recent decade made it quite clear what was coming to anyone who dared to look at the facts behind the spin. If we do not drastically alter our own path, he could be writing the same about Pakistan very soon.