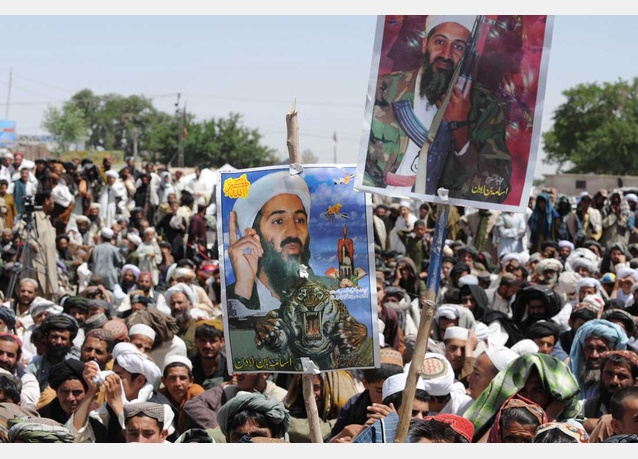 The national ideology is a topic that has been discussed from before independence. Actually, it may be even be discussed more today than it was in the time of Iqbal and Jinnah. Certainly their words continue to be discussed and debated as much if not more today. Most of the discussions of national ideology center on defending the the boundaries of the national ideology of two nation theory, keeping Pakistan from being undermined by Indian hegemony. But while a vigilant watch has been kept on one boundary, another was left unguarded.
Geo mishandled the response to the attack on Hamid Mir, but the #BanGeo campaign actually started in 2010 – following the launch of Jang's 'Aman ki Asha' campaign with Times of India. Similarly, Difa-e-Pakistan was launched as a response to outrage over relations with America. These are not the only two programmes that have been started to defend Pakistan's ideological boundaries – there are think tanks, newspapers, web sites, and even a blockbuster movie. Whether or not Pakistan is actually under any real threat from Bollywood films, there has been a significant investment made in defending ideological boundaries from Indian influence.
Meanwhile, another influence has been penetrating deep into society. Lal Masjid has named a library after the terrorist Osama bin Laden. A mosque in Faisalabad has been named for the killer of Salmaan Taseer. While it may be impossible for a BJP candidate to win a seat in Pakistan's parliament, a sectarian militant leader was declared MNA in Punjab before the decision was rejected by the Court. The spread of extremist ideology has real national security implications. Sectarian attacks are on the rise, resulting in hundreds and thousands of deaths and injuries last year.
The recent attack against Raza Rumi was allegedly carried out by terrorists from Lashkar-e-Jhangvi who wanted to silence his speaking out against sectarianism and extremism. The attack against Raza Rumi was not the first against those who support moderation, and unless something changes, it will probably not be the last.
The question is often raised of how to make that change, and I would like to ask why the answer can't begin with the defenders of Pakistan's ideology? Pakistan's ideology is not extremist. It is not terrorist. It is not sectarian. It is time to defend our ideological boundaries not only from Indian and Western hegemony, but from extremist and sectarian hegemony as well.