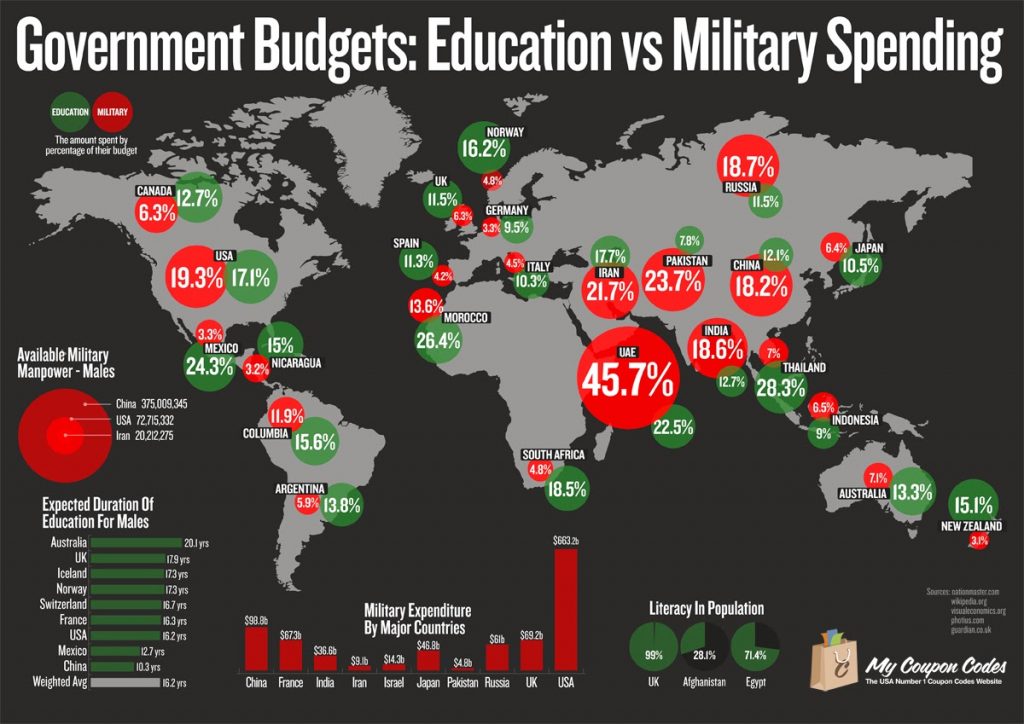 India is the world's largest arms importer. It is also the third largest economy in the world. Pakistan has increased its purchased by 119 per cent, making it the third largest arms importer, just behind China. By contrast, though, Pakistan has the 27th largest economy in the world.
It's not just arms imports that we spend a disproportionate amount of money on, it's military spending in general. In one of it's first acts after taking power, the PML-N government increased defence spending by 15 per cent, or Rs82 billion. This is about 3 percent of GDP, which means Pakistan has the 20th largest military expenditure as a percentage of GDP. By comparison, India spends less than 2.5 percent of GDP on military expenditures, ranking at number 32 of the world.
But the point here isn't really whether or not an arms race with India is a winnable match (it isn't). The point is that, while we are both spending billions on military expenditures, our nation is becoming less and less secure.
It has become close to accepted among much of the population that there is no purely military solution to terrorism. Whether or not one believes that military has any role to play (something even Imran Khan has come around to believe), the Americans experiment in Iraq taught us that you cannot kill terrorism away, you have to defeat terrorism through education and economic development.
In the latest budget, however, education is still not a priority, accounting for only 8 percent of spending – so small it doesn't even show up on most charts. Health programmes also receive substantially less from the national treasure, accounting for only Rs9.9 billion. Meanwhile, polio, a disease wiped out in most of the rest of the world, is on the rise in Pakistan. And unemployment is set to increase this year and remain high for at least 5 years.
And don't expect Nawaz's secret billion dollar deals with Saudi Arabia to improve matters.
Pakistan's new army chief, General Raheel Sharif, also met King Abdullah and top Saudi military commanders during a trip to the kingdom two weeks before the new account was set up.
It's time to put our priorities in order. Instead of mortgaging the country to buy tanks and missiles, let's spend billions on health and education. Instead of being 3rd largest arms importer, let's become first largest importer of books. Every year we pour more and more of the national treasure into the military, and every year we become less and less secure. It's time to try something different.