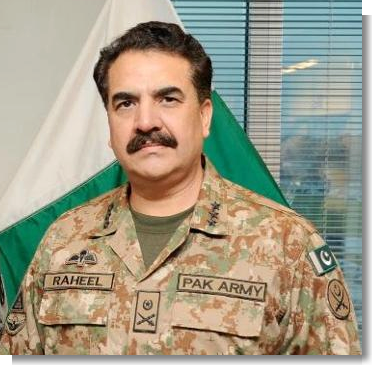 Nawaz Sharif has promoted Lt Gen Raheel Sharif to Chief of Army Staff, but there are reasons to worry that a change of names is not likely to bring a change of direction for the military. To put Pakistan on the right track, Gen Raheel is going to have to overcome some big challenges.
Gen Raheel is being lauded as a 'moderate' who believes TTP is 'as big a threat as India'. This is meant to sound reassuring, that the new Army chief's priorities are in tune with the actual threats the country faces. But it also means that Gen Raheel sees India, which has not attacked Pakistan, as an equal threat to the TTP which has killed thousands and thousands of innocent Pakistanis and launched multiple attacks against Pak military bases. Before being promoted to COAS, Gen Raheel was focused on developing new responses to India's 'cold start' doctrine. While TTP is threatening more attacks, we are getting another Army chief whose focus has always been India.
Gen Raheel takes over command of the military at a time when Pakistan is not only facing constant attacks by TTP militants, but is likely to lose a significant amount of military support as the Americans are preparing to leave Afghanistan. Gen Raheel has a choice: He can continue the India-centric policies supported by his predecessors, or he can reorient national security policy against the enemies that present actual, not 'ideological' threats to the nation. Only the future will tell if he can rise to the challenge.