Sheikh Rashid is well known for his boisterous personality and his attraction to the media lime light. Even those who do not agree with his politics often find him entertaining. The former minister has gone through a number of political transformations, though lately it seems that he has come full circle – and it appears that international authorities are taking notice.
Last Wednesday, American authorities detained Sheikh Rashid for several hours as he was trying to return to Pakistan from Texas. Rashid was eventually permitted to leave, but only after his phones were confiscated and all data obtained by the American authorities.
A clue as to why he was not permitted to exit the US can be found in the details of the Americans questions while he was detained. Speaking to journalist Azeem Mian, Rashid explained that the American authorities had interrogated him about his involvement with Difa-e-Pakistan Council.
This is not the first time that Sheikh Rashid's links to militant groups have caused problems for his international travel. In 2005, even as a federal minister Sheikh Rashid was denied visa to India to attend the Indo-Pak cricket series because of his previous support for militant groups in Kashmir.
Gen (R) Mirza Aslam Baig confirmed that same year that Sheikh Rashid used to run a militant camp in Rawalpindi. During his tenure with the Musharraf regime, though, Sheikh Rashid reinvented himself as a supporter of Gen. Musharraf's "enlightened moderation".
But it seems that Rashid has abandoned his support for moderation. He has been an active supporter of Difa-e-Pakistan Council (DPC) regularly appearing on stage at its 'Go America Go' rallies and joining with Jamaat-ud-Dawa chief Hafiz Saeed and Amir JI Syed Munawar Hassan in warning against reopening NATO supplies through Pakistan.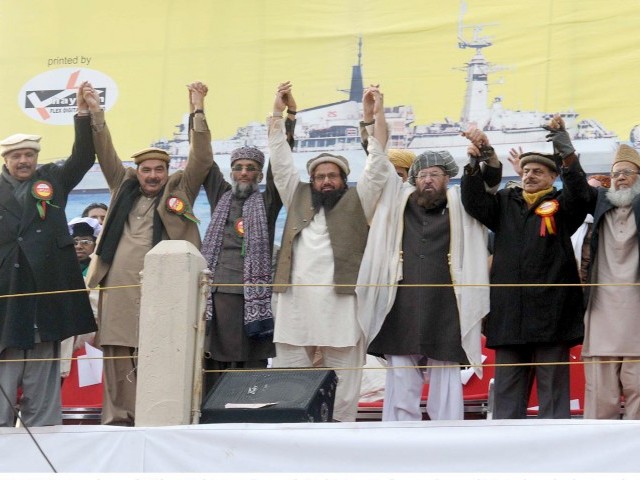 Only after Ambassador Sherry Rehman intervened with the American authorities was Sheikh Rashid released from detention – something most Pakistanis will not have the privilege of counting on if they find themselves in similar circumstances.
There is now speculation that PTI supporters could face similar questioning by US authorities, and that Imran Khan was warned by well wishers not to travel to the US for a planned fundraising tour that included a $5,000 per person luncheon. Some are concerned that Imran Khan's ability to put on a moderate face with American media while supporting militant leaders like Hafiz Saeed and sharing the stage with pro-jihad personalities like Gen. (R) Hamid Gul at anti-American seminars. If American authorities are interested in the data on Sheikh Rashid's phone, many wonder, are they interested in money being collected also?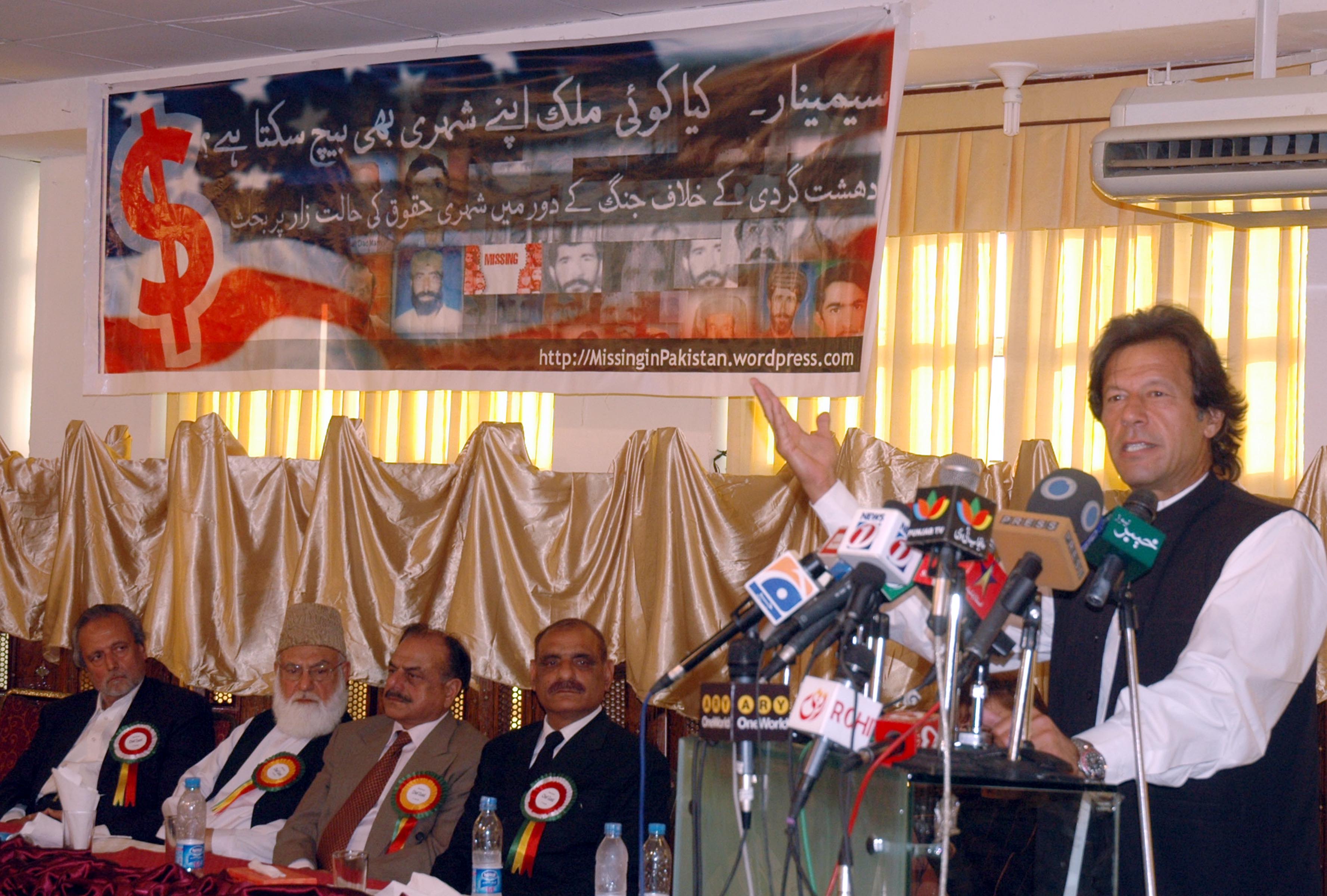 So far, Sheikh Rashid's detention is being down played and treated as a possible misunderstanding. But it could be that this is the first sign of a new policy by American authorities of 'zero tolerance' for supporting extremist groups and projecting anti-Americanism. Is Imran Khan next?