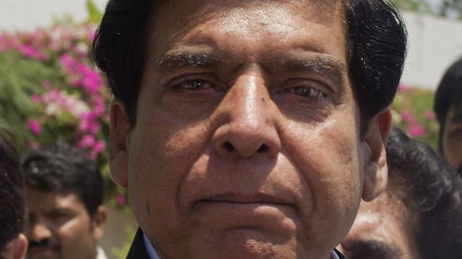 Asif Ali Zardari has been underestimated from day one. The shrewd businessman has proved not only to be a master of the boardroom, but of political strategy as well. Nominating Raja Pervaiz Ashraf as Prime Minister after losing successive wickets appears his latest triumph. And, as with his previous deliveries, this one too seems to have outwitted the opposition.
Nawaz Sharif termed Raja Pervaiz's election as 'tragedy', but perhaps the PML-N chief was thinking of his own political fortunes. After all, Raja Pervaiz was born in Sindh and speaks Sindhi, but he was elected in Punjab. Even the carefully staged energy riots look a little bit awkward with a new Prime Minister who, as Minister of Water and Power, added more Megawatts to the national grid than anyone since the government of Mohtarma Benazir Bhutto.
Imran Khan too seems to have been outplayed in this innings as he finds himself with a Vice-Chairman from a feudal family while Asif Zardari has a Prime Minister who rose through party ranks from a middle class background. By nominating Raja Pervaiz, Zardari has also neutralised Khan's nationalistic appeals to security hawks. Though a liberal himself, Raja Pervaiz is strong on national security. In his first speech as PM, he declared that there can be no peace in Pakistan without peace in Afghanistan, sending a clear signal that the government continues to be united on defending Pakistan's priorities.
Qamar Zaman Kaira's stellar performances on talk shows had many PPP supports hoping he would pull off a surprise win, but it's Kaira's unmatched ability to silence the chattering heads that made him indispensable as Information Minister. Some suggested the name of Hina Rabbani Khar, too – but her deft handling of foreign affairs means that she too is more needed where she is. What is impressive about this debate among PPP supporters is that despite losing such figures as Benazir Bhutto, Salmaan Taseer, Shahbaz Bhatti, Husain Haqqani, Yousaf Gilani, and Makhdoom Shahabuddin, PPP still has such a deep line-up from which to draw new players.
Politics is a test match – not T20. You have to play a long term strategy if you want to win. Zardari's opposition thought they could force him to retire early, but he proved too skilled for that. Now they are praying for a draw. But with this latest innings, Zardari has shown once again it's the opposition who is still chasing.