The Raymond Davis case continues to dominate headlines and news discussions. What began as a terrible tragedy has turned into a ball of confusion thanks to a media that values headlines more than justice. But media conspiracy theories aside, the greater question that should be asked is what the term 'justice' actually means in our country today.
Let us not forget that another Pakistani man was gunned down in the street in broad daylight just a few weeks ago. And this time the murderer's victim was unarmed and shot not twice but 26 times in the back. In this case, the murderer has been showered with rose petals and termed Ghazi by lawyers and journalists. We are indignant about the US government asking for the release of Raymond Davis, but we are also demanding the release of Mumtaz Qadri.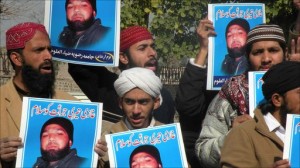 Another killer was recently released quietly from custody also. This man is responsible for the deaths of untold innocent Pakistani citizens and was held in custody until only a few weeks ago when he was allowed to walk scot free. Actually, this is not the first time that he has murdered innocents in Pakistan only to be caught and released back into the streets to continue his killing spree. This killer's repeated arrest and his release does not make front page headlines or dominate talk shows, though. His name? Qari Saifullah Akhtar.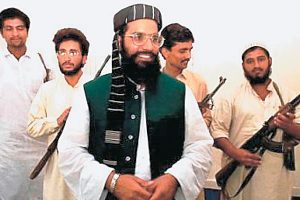 Raymond Davis has claimed that he acted in self defense while being robbed at gunpoint. While all the facts are not clear, there is some evidence to support his claim in the guns found on the deceased men and the stolen property that was in their possession. But what claim does Qari Saifullah Akhtar make in his defense? He has left a pile of bodies in his trail, and still he enjoys his freedom. Raymond Davis should be punished if he is guilty, not because he is an American. Mumtaz Qadri and Qari Saifullah Akhtar should not walk free only because they have Islamic names.
We must be careful that we are not playing a double game with law and order in the country and using the Raymond Davis case as a way to take out our frustrations with the Americans while we let terrorists stalk the streets. In the Raymond Davis case we should hold judgment until the facts have been made clear and allow the law to run its course. But the law should also be allowed to run its course for the murderers Mumtaz Qadri and Qari Saifullah Akhtar who continues to stalk the streets.
Punjab government spokesman Pervez Rashid told The News that the authorities would "ensure that the killers of Pakistanis are dealt in accordance with the law of the land." When terrorists seem to have more rights than honest citizens, we might be forgiven for not understanding exactly what that means.