Four years after the APS Massacre, and one year after the killing ofNaqeebullah Mehsud, Pakistan was once again struck by the tragic incident at Sahiwal in which innocents lost their lives in what was clearly an encounter killing (and not a terrorism related incident). If the state authorities had been more vigilant against terror groups, APS could have been avoided. Similarly, if clear and direct action had been taken against Rao Anwar then another encounter killing could also have been avoided.
On Saturday, three members of a family— husband, wife and their teenage daughter — and their friend were killed in what the Punjab police referred to as "a shootout with terrorists near Sahiwal. The couple's minor son sustained a bullet injury while two other daughters remained safe. The family was travelling in a car when the alleged encounter — which the Counter Terrorism Department (CTD) officials later termed an 'intelligence-based operation' — took place on GT Road in Qadirabad area near Sahiwal."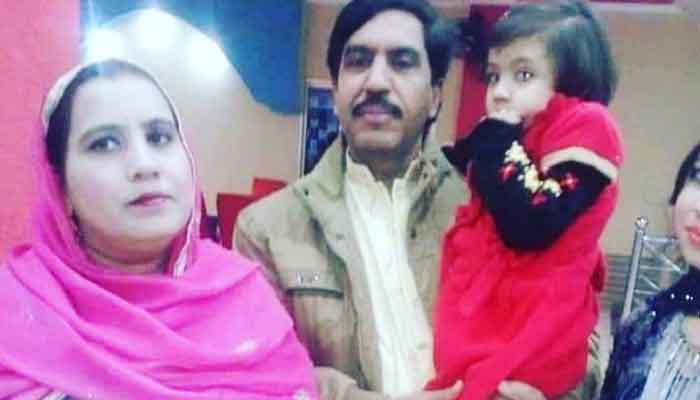 According to eyewitness accounts, however, "the three family members and their driver were shot dead in "cold blood by the police". They categorically stated that no weapon was recovered from the vehicle after the alleged shootout. A video of the crime scene, available with DawnNewsTV, shows the bodies lying in the bullet-riddled car after the firing incident. In another video, also doing rounds on social media, eyewitnesses and people present at the hospital can be seen suggesting that police shot the family members in cold blood and following the incident, the CTD personnel initially abandoned the wounded children at the crime scene and left. They alleged that it was only after some time that they returned to the crime scene and shifted the three injured children to a government-run hospital nearby."
Further, "The deceased were identified by relatives as residents of the Kot Lakhpat area in the suburbs of Lahore. They include grocery store owner Mohammad Khalil, 42, his wife Nabila, 38, their 13-year-old daughter Areeba and their friend, Zeeshan Javed, who was driving the car and police said he was on the country's wanted terrorist list. Khalil is survived by his wounded son Umair and two daughters aged below five years."
At a press conference on Sunday Punjab Law Minister Raja Basharat "termed the killings of three members of the same family in a Sahiwal police 'encounter' "collateral damage" — caused during security personnel's attempt to eliminate a suspected terrorist who along with his accomplices could cause large-scale destruction."
Amidst outcry, Prime Minister Imran Khan "contacted Punjab Chief Minister Sardar Usman Buzdar and sought a report in connection with the Sahiwal incident. The prime minister also directed to hold a transparent and detailed inquiry into the incident to uncover the facts.
Later in the day, Buzdar ordered the arrest of the CTD officials involved in the tragic incident, DawnNewsTV reported. Meanwhile, the Punjab Inspector General (IG) has announced the formation of a joint investigation team (JIT) to probe the incident. The provincial police chief said that DIG Zulfikar Hameed will head the JIT, which comprises officials from the Inter-Services Intelligence, Intelligence Bureau and Military Intelligence. The team has been asked to submit its report within three days."