The Naya Pakistan of Prime Minister Imran Khan is facing more sanctions and becoming even more isolated than Purana Pakistan and it appears as though there is nothing Islamabad (or Rawalpindi) can do about this.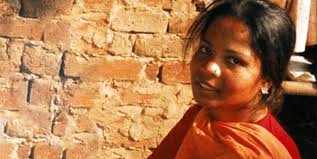 On December 22, 2017 the United States Department of State had placed Pakistan on a Special Watch list of "Countries of Particular Concern" for "severe violations of religious freedom." The press release of the State Department noted: "In far too many places around the globe, people continue to be persecuted, unjustly prosecuted, or imprisoned for exercising their right to freedom of religion or belief. Today, a number of governments infringe upon individuals' ability to adopt, change, or renounce their religion or belief, worship in accordance with their religion or beliefs, or be free from coercion to practice a particular religion or belief."
One year later, on Tuesday December 11, 2018, the United States has moved Pakistan from the Special Watchlist and added its name to the blacklist of "Countries of Particular Concern." Nine countries remained for another year on this list "China, Eritrea, Iran, Myanmar, North Korea, Saudi Arabia, Sudan, Tajikistan and Turkmenistan" with Uzbekistan being removed from the list but kept on a watchlist.
According to a news report "Secretary of State Mike Pompeo said he had designated Pakistan among "countries of particular concern" in a congressionally mandated annual report, meaning the US government is obliged to exert pressure to end freedom violations."
The timing of the full designation "may be jarring as it comes after Pakistan moved to resolve its most high-profile case, with the Supreme Court in October releasing Asia Bibi — a Christian woman on death row for eight years for blasphemy. The government recently charged a hardline cleric, Khadim Hussain Rizvi, with terrorism and sedition after he led violent protests against Bibi's acquittal."
Pakistanis is on the "greylist" of the global anti-terrorism taskforce, the FATF (Financial Action Task Force) for not acting against terrorists. It is on the blacklist of the US State department for violations of religious freedom. The Pakistani passport ranks 102 out of 104 in the 2018 Henley Global Passport Index, just above Iraq and Afghanistan. The Pakistani Rupee has been in freefall for the last week and there appears to be little choice before the government but to go to the International Monetary Fund for a record 23rd bailout since 1988.
If Imran Khan's government seeks to move Pakistan forward, they will need to take concrete action instead of sloganeering.