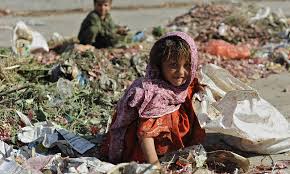 Human rights have never been high priority for the Pakistani establishment, neither have they been important for Prime Minister Imran Khan's government. What is also apparent is the lack of interest Imran Khan's government has in strengthening institutions of government, for example, the National Commission for Human Rights (NHCR).
The NCHR was established in 2012 and its remit "includes conducting independent investigations into human rights abuses, advising the government on human rights issues and legislation, reviewing the government's implementation of human rights laws, and promoting the issue on the national political agenda."
On March 29, the Islamabad high court directed the government to fill the vacant post of the head of the NCHR, "after it was accused of deliberately obstructing the appointments of the new commission members and chairperson for nearly two years, leaving the watchdog in a state of limbo and unable to carry out its duties in holding the government to account." According to an investigative report by The Guardian, "Khan's government "punished" and immobilised Pakistan's National Commission for Human Rights (NCHR) over reports that it had produced into human rights abuses and torture carried out by the military, which plays a powerful role in running the country."
According to Mustafa Nawaz Khokar, chairman of the senate committee on human rights, "Ever since Imran Khan's government came to power, the NCHR has been dysfunctional. We raised this issue two or three times times, and after that the senate commission on human rights came to the conclusion that the government is consciously trying to sabotage the commission. Imran Khan has been brought into power by the [military] establishment and it does not want to be challenged or held accountable. If such an independent organisation is allowed to function properly, then the true image of this government would be revealed internationally … They do not want the human rights violations to be highlighted."
Pakistan's human rights minister, Shireen Mazari, denied that the government was obstructing the watchdog and blamed the delay on the failure of the leader of the opposition, Shahbaz Sharif, to approve their recommendations for the posts, as is required to prevent the NCHR appointments being political.
The first chairman of the NCHR, Ali Nawaz Chowhan, told The Guardian, "It was clear that Pakistan is not implementing the torture conventions. Instead of punishing the commission for its work or reporting, the government should work on resolving human rights issues. They want us to lie to represent a positive image of Pakistan, but I believe it is better to uplift the image of Pakistan by ensuring human rights."