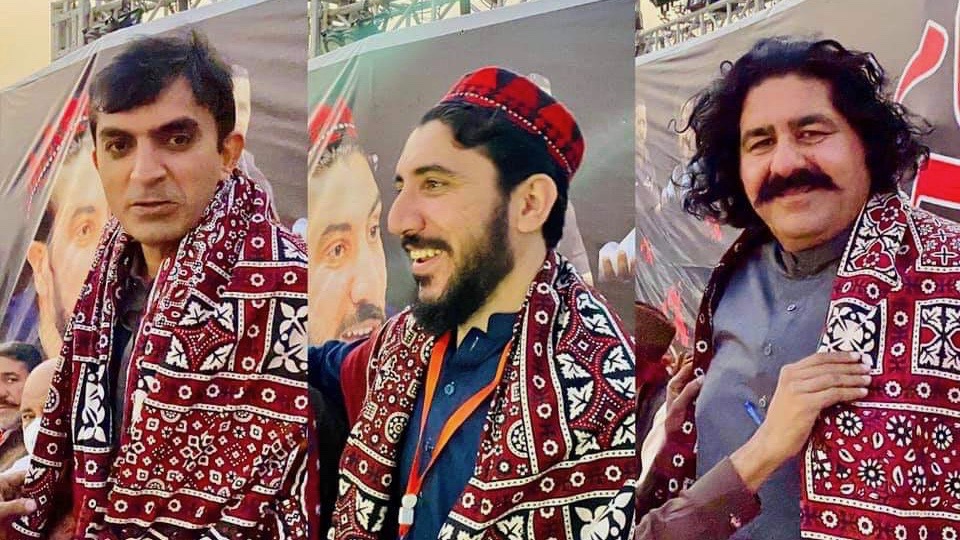 The Pakistani state has a long history of imprisoning anyone who speaks up for freedom and for the rights of others. This is more so when the individual or individuals are minorities of any kind – ethnic, linguistic, religious, or gender.
After over two years, Ali Wazir, South Waziristan MNA has finally been released from Karachi's Central Jail where has been held since December 2020 while being tried in a string of sedition cases after his arrest for a controversial speech at a rally.
While Mr Wazir may have won his freedom after a court granted him bail in the remaining case against him unfortunately that does not mean acquittal, and the threat of a trial will remain hanging over his head.
As an editorial in Dawn noted, the aim of the deep state in imprisoning him was not to try him in any case but simply to send a message. "This was a man who had voiced opinions that had enraged the state, and he had to be taught a lesson. The malice that underpinned his continued incarceration was glaringly apparent. Applications for bail were repeatedly turned down, and although he was acquitted of the original charge last November, three other similar cases filed against him in Karachi and one in KP's Miram Shah kept the legislator deprived of his liberty."
As the Editorial pointed out, "It did not matter that the constitutional protections guaranteed to Mr Wazir as a citizen of Pakistan — including the rights to due process and to security of person were trampled underfoot. Nor did it matter that the people of South Waziristan who had elected Mr Wazir as their representative were left without a voice in the National Assembly. Shamefully, most of his fellow legislators and sections of the media also lost their voice, willfully so, and remained silent in the face of this gross injustice." Further, "the Sindh government, within whose jurisdiction Mr Wazir was imprisoned, appeared helpless in protecting his rights."
In conclusion the Dawn Editorial painfully noted, "Mr Wazir's ordeal is the very antithesis of what a society based on the rule of law looks like."