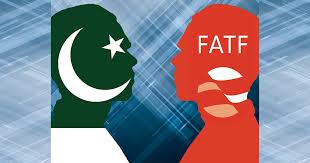 The people of Pakistan have long-suffered militancy and militarism in their country because of the deeply ingrained obsession the Pakistani elite– military, technocratic, and political – has with India. This obsession has led the Pakistani deep state to rear the hydra-headed jihadi groups – some of whom focus their energies on both of Pakistan's neighbors, but many of these groups also attack and kill Pakistanis.
This support for terrorism is what has led the world to view Pakistan as 'Jihad central' and why Pakistan has, time and again, been on the watch list of the UN Financial Action Task Force (FATF).
Pakistan was placed on the FATF grey list for the third time in 2018 (earlier in 2008 and 2012) and it is with great difficulty that early this year there were indications that we might finally be able to get off this list.
Unfortunately, it looks like militancy may be returning and the deep state may again be ignoring it at its peril. In August we saw a resurgence of the TTP in Swat. At that time an editorial in Dawn asked, "Why, of all the TTP chapters, are only militants from the Swat chapter evidently returning home? What are the terms of the ceasefire that the Pakistani state has agreed with them? Have they been allowed to return without laying down their arms, contrary to what had been publicly stated?"
Just recently opposition lawmakers in the Khyber Pakhtunkhwa assembly "hammered PTI's provincial government for its 'poor' response to the renewed threat. They pointed to the rising incidents of gun attacks, targeted killings and extortion in the sensitive area, while it was also said that militants were roaming around freely in parts of the province. One ANP member went as far as to accuse the provincial administration of playing the role of "Taliban facilitator".
The Pakistani state should not these warning signs especially since they will have an impact on how the world looks at us. We are still on the FATF grey list, and our every move is being watched. Recently a visit by the Asia/Pacific Group on Money Laundering, a FATF affiliate, noted "Pakistan's level of effectiveness is "low" on 10 of 11 anti-money laundering and combating the financing of terror goals, even though the country is compliant with 38 out of 40 technical recommendations.
As an Editorial in Dawn pointed out, Pakistan cannot afford being put back on the grey list will impact the country's ability to attract foreign investment and trade freely with the world. The state must do all possible to take Pakistan off the grey list permanently."