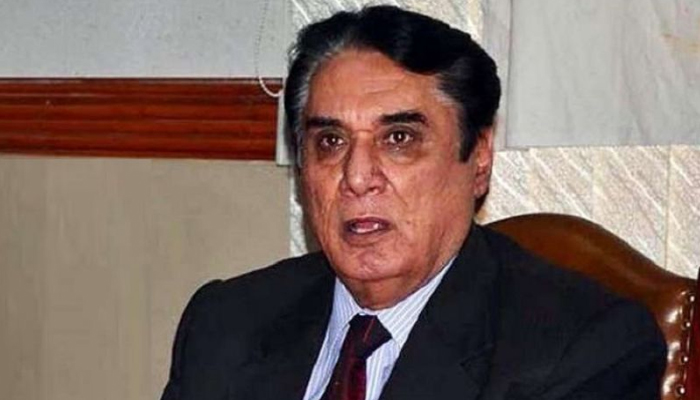 Pakistan, the land of the Pure, was founded in 1947 with the hope that this would be a land of justice and peace. Neither of these hopes have been fulfilled for Pakistan's 210 million citizens. Instead, those in power continue to exploit the weak and take advantage of them.
Recent revelations by activist Amina Masood that Javed Iqbal, the Head of Commission of Inquiry on Enforced Disappearances, and former National Accountability Bureau (NAB) chairman sexually harassed the wife of a missing person when she appeared before the commission, have sent shockwaves across the country. Amina Masood "revealed that when the wife of a missing person approached the commission to enquire about her husband's whereabouts, Javed Iqbal allegedly said to her, "You are so beautiful, why do you need a husband?"
The Public Accounts Committee (PAC) has summoned Javed Iqbal to investigate not just this matter but also other charges of harassment, including a letter written by Tayyaba Gul, who had leveled harassment allegations against the former NAB chief. "The PAC Chairperson Noor Alam Khan said that harassment of women would not be allowed, and action would be taken against anyone involved in such acts, adding that it was unfortunate that many such incidents happen with heads of institutions. He said that Javed Iqbal had sent a letter expressing his inability to appear before the committee owing to Eid-ul-Azha, however Noor Alam rejected the letter and instructed NAB officials to immediately inform the former NAB chief to show up to the PAC session."
What is even worse is that Javed Iqbal's victim showed evidence of her sexual exploitation to then prime minister Imran Khan, but he released it to the media and used it to blackmail the NAB chairman instead of helping the woman get out of the situation.
The Human Rights Commission of Pakistan (HRCP) in a statement took serious note of the allegation of sexual harassment against Javed Iqbal and other NAB officials. "It is of grave concern to HRCP that these allegations were levelled by a woman who had approached Justice (Retired) Iqbal in his capacity as COIED chairman—a position in which he was responsible for protecting Ms Gul's testimony and securing her right to seek justice for a missing relative. Not only has Justice (Retired) Iqbal allegedly abused his office in two capacities, but he has also failed to appear before the Public Accounts Committee to answer these charges. The allegations against him and other public officials must be investigated with transparency and independence, and he should be removed from office if these allegations are proved."