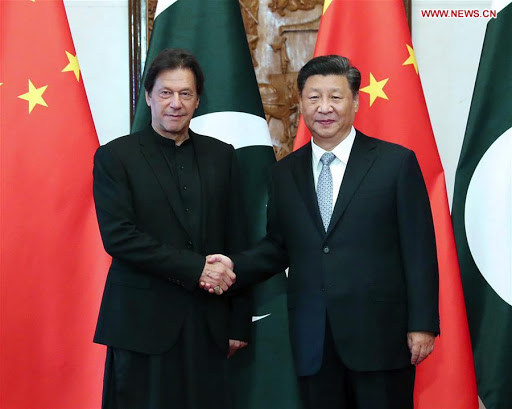 Recent events show that the 'higher than the Karakoram and sweeter than honey' relationship between China and Pakistan is not as close as the powers that be would like us to believe. Both on the security front and on the CPEC (China Pakistan Economic Corridor) front, it looks like Beijing is unhappy with Islamabad and Rawalpindi.
Twice, in recent weeks, Chinese nationals in Pakistan have been attacked and killed. Close on the heels of the Dasu suicide attack that killed 13 people, including 9 Chinese nationals comes the attack by armed motorcyclists on two Chinese nationals in Karachi. According to a Dawn news story, "The two foreigners were attacked by armed motorcyclists while they were being driven to an industrial unit in the SITE area. Though one of the Chinese nationals, as well as the local driver of the vehicle, remained unhurt, the other was injured by the gunmen but was fortunately said to be out of danger. The banned Balochistan Liberation Front has claimed responsibility for the attack."
As a Dawn editorial wrote "It is obvious that these attacks are designed to harm the Pakistan-China relationship and to discourage foreigners from working on development projects in the country. Protection for Chinese nationals must be beefed up considering that hostile actors — including those belonging to separatist outfits that are backed by certain right-wing governments in the vicinity — appear determined to target them. The security apparatus must redouble its efforts to thwart such incidents. Following the Dasu incident, China was quite firm in demanding security for its workers, while it took efforts from the foreign minister as well as the army chief to assure Beijing that such violence targeting China's nationals and projects in Pakistan would not be tolerated. The fact is Chinese nationals — working on CPEC as well as other projects — are 'soft' targets for terrorists, which is why intelligence-based actions are the best option to prevent such attacks. The economic and strategic relationship between Pakistan and China is deep, and inimical forces should not be allowed to damage this bond. The intelligence apparatus must keep a close watch on elements that intend to do harm to China's nationals and Pakistan-China economic interests."
There was also a change of guard at the CPEC Authority, with Lt Gen (retd) Asim Saleem Bajwa resigning and Khalid Masood, someone from the corporate world of energy and petroleum taking over. While in public both governments pretended it was routine, it shows that China is unhappy with the delays in various projects and charges of corruption associated with Asim Bajwa.
Finally, at a recent meeting of China's Foreign Minister Wang Yi with Mullah Baradar and a delegation of the Afghan Taliban, Yi openly asked Baradar to hand over any ETIM (East Turkestan Islamic Movement) or Uyghur extremists to which Baradar did not respond in public. ETIM has long close ties to the Taliban and this is one more area where Pakistan needs to do more to ensure the continued support of China.