At a time when Pakistan's economy is on a downward slide, it is losing friends in the Gulf, and it is increasingly isolated on the international arena, the last thing any Pakistani government should seek to do is lose more friends. Well, it looks like that is exactly what Pakistan is doing!
The war of words between Pakistan and France continues without any efforts by Islamabad (or Rawalpindi) to calm waters. Pakistan's federal minister for Human Rights Shireen Mazari is known for creating problems for Pakistan globally, from Saudi Arabia to France.
In 2015, when she was still in opposition, Mazari alleged that the Kingdom of Saudi Arabia was lying about a stampede in Mina.

In 2017, when the government of Nawaz Sharif was under pressure from Saudi Arabia to provide assistance in Yemen and Syria, Mazari tweeted alleging "government duplicity."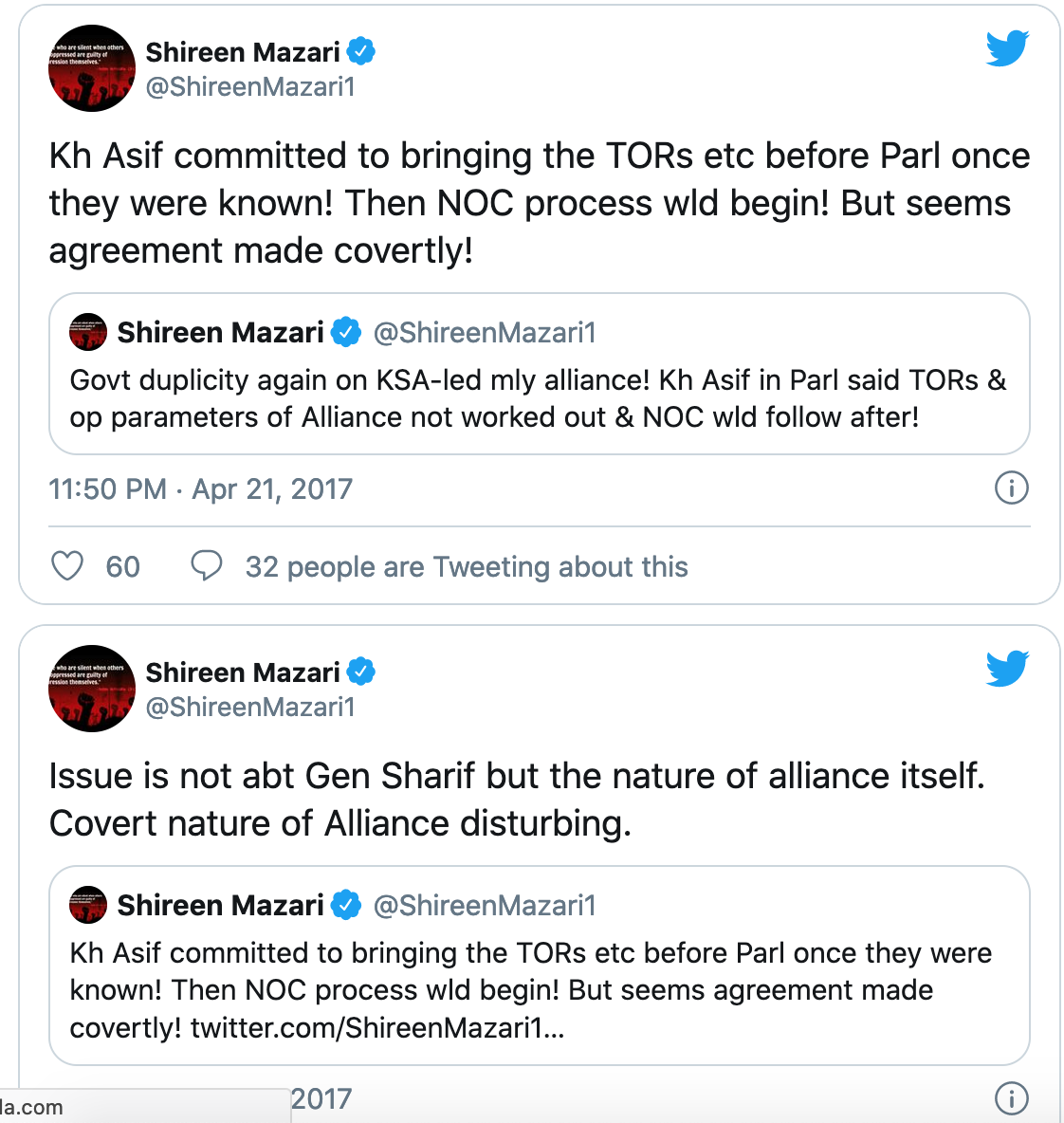 While Saudi Arabia may have ignored those tweets, this time round the country she tweeted against, France, pushed back resulting in Mazari being forced to delete her tweets.
The war of words started when, soon after President Emmanuel Macron's comments on radical Islam led Mazari to tweet "Macron is doing to Muslims what the Nazis did to the Jews – Muslim children will get ID numbers (other children won't) just as Jews were forced to wear the yellow star on their clothing for identification."
Paris hit back with the French government, issuing a statement, describing her comments as "blatant lies, loaded with an ideology of hatred and violence." Mazari initially stood her ground but then deleted the original tweet and issued a clarification.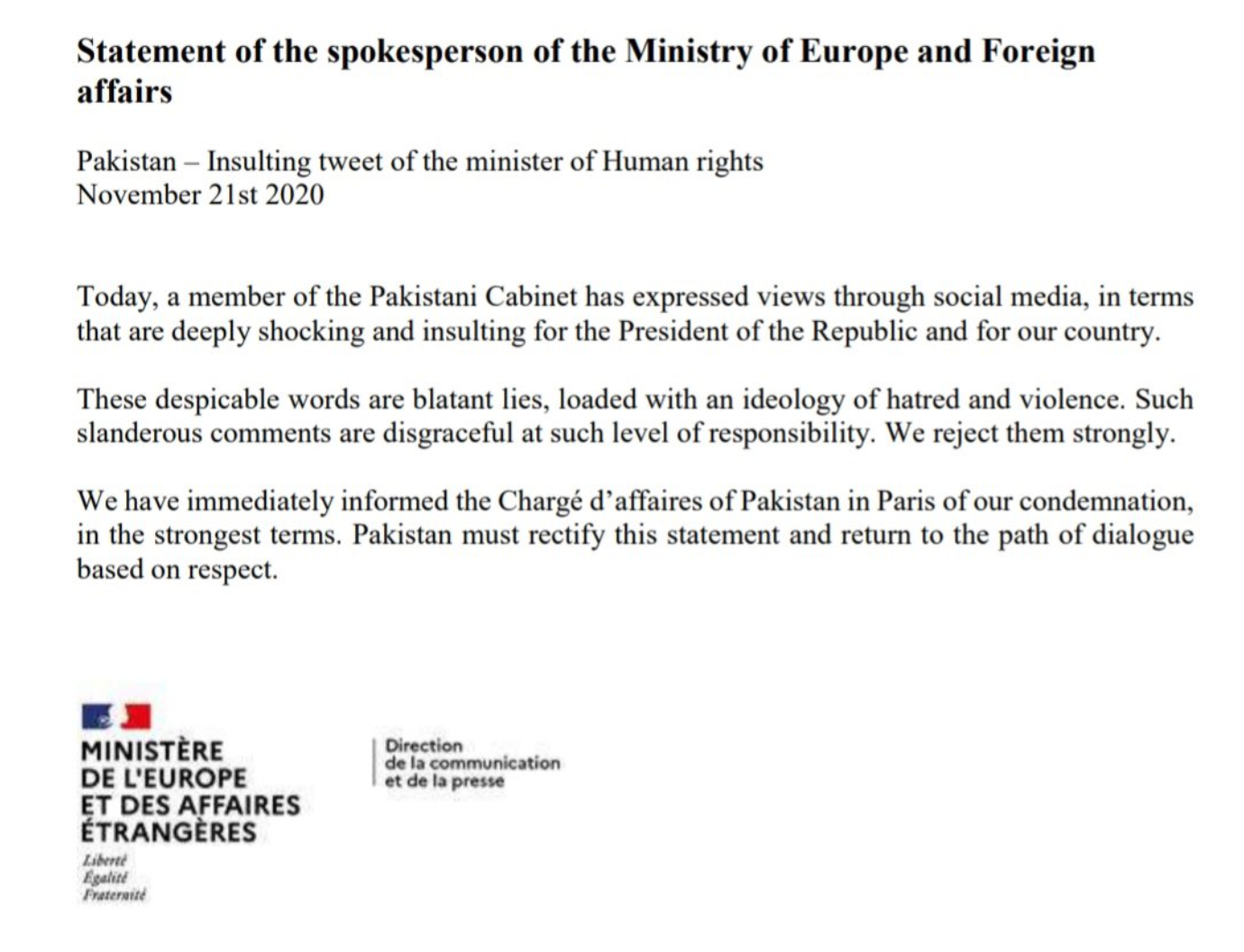 Prime Minister Imran Khan added fuel to fire by condemning the 'Islamophobic' Charlie Hebdo cartoons and demanding that the UN take action. Khan also accused Macron of 'deliberately provoking' Muslims. Khan's government also faced protests led by the radical Islamist group Tehrik-e-Labbaik Pakistan (TLP) which were only called off after claiming the government agreed to "boycott" French products.
The government of Pakistan has yet to confirm the boycott, "but if it does go ahead, will it include the annual grants that Paris provides to Islamabad?"
As a story in The Spectator noted: "While Pakistani leaders have been visibly more invested in French Muslims – and conveniently quiet on Uighurs – they seem to ignore that Islam is thriving in France: the number of mosques in the country has grown from 33 in 1971 to over 2,500 now. It is a pity that Pakistan can't replicate this apparent tolerance for those of other faiths; the number of minority places of worship in Pakistan has reduced dramatically in recent years. Despite an effective religious apartheid against Ahmadis, and a reported 1,000 forced conversions to Islam each year, Pakistan continues to think it has a moral ground to lecture France on religious freedom. Why?"