In end-May New-Pakistan had published a piece on Cynthia Ritchie, a Caucasian (white) American woman, living in Pakistan for a decade, who recently created a storm with an abusive tweet about former Prime Minister, Mohtarma Benazir Bhutto.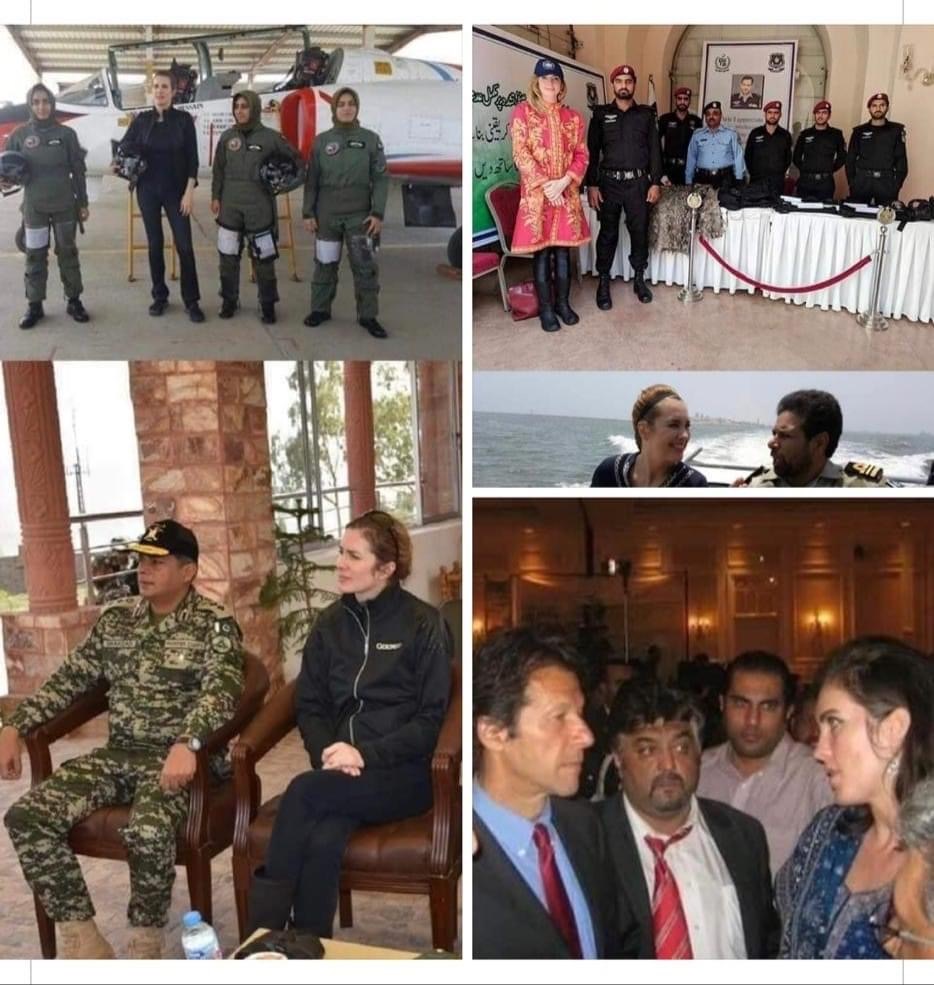 The social media controversy that began with these allegations by Ritchie turned murkier after she lobbed rape accusations against former interior minister Rehman Malik and asserted that she had been "investigating" the Pashtun Tahaffuz Movement (PTM).
For a decade she has pretended to be a blogger and filmmaker helping Pakistan project a positive image. Apparently, she is neither a blogger nor a filmmaker.
According to an investigative report in Dawn, "In a letter addressed to Federal Investigation Agency (FIA), Ms Ritchie, 44, said she was a "law abiding resident of Pakistan" and had been "investigating PTM (with the assistance of supporting agencies and the military)" for the past couple of years, which led to unearthing of "links of anti-state activities between PTM and PPP"."
Ritchie "has often in the past bragged about her connection with the security establishment and posted pictures on her social media accounts flaunting the privileged access she enjoyed in the host country." However, this time round her letter and allegations "opened floodgates of questions about her activities and their legality, her stay in Pakistan, and her associations."
As the Dawn story points out "Ms Ritchie's first documented visit to Pakistan was in October 2009 and she is believed to have obtained a visit visa from Pakistan's consulate general in Houston on the recommendation of a relative of federal Minister for Narcotics Control Azam Swati, who at that time had vast businesses in Houston. "She used to live around Port Arthur area in Texas. An hour's drive from Houston where Azam Swati has lots of businesses. His son was city councilman there recently and his daughters and grandkids still live there and run his businesses," a Pakistani American recalled, asking not to be named."
In her letter to the FIA, "Ritchie while detailing her activities writes: "have been an active force in promoting Positive Pakistan my entire time in Pakistan, including numerous articles I've written in eTribune, The News International, and South Asia Magazine. I've worked closely with CTD's, Female Commandos in KP, Highways and Motorways Police, Military, NACTA"."
According to another investigative report "Her Facebook page says she is from Louisiana, "has a Masters degree from Louisiana State University and additional graduate training at University of Houston School of Law, Pepperdine University and George Washington University in the faculties of mass communications, criminal justice, conflict resolution, clinical & behavioral psychology and strategic public relations". Her bio says she works at "A Different Lens Production", a filmmaking company. The Facebook page of this company has short videos from the Swat Valley in December 2019. Her blog does not show up in Internet searches, and although she has said many times over the past 10 years that she is making a documentary, she does not seem to have one made yet."
Further, "Pakistanis smell something fishy in the story of the "pagal gori", as "Thexpatt" described her, who is in love with the country. On social media, they describe her as "close to the establishment", and ask how she has managed to get a visa to live and stay in the country year after year, with access to places that can only be given after clearance at the highest level of the militablishment that rules Pakistan."