Pakistan has been referred to as Jihad Central for over 2 decades now. Every Pakistani leader has been seeking to change that narrative by arguing that Pakistan has changed and jihadis are no longer welcome and will be prosecuted. The recent acquittal of Omar Saeed Shaikh, however, proves that for Pakistan's deep state it is business as usual.
In 2002, an antiterrorism court in Hyderabad "had sentenced Ahmed Omar Saeed Sheikh to death for the murder and kidnapping of Daniel Pearl, the 38-year-old bureau chief for South Asia of The Wall Street Journal for ransom and handed down life sentences to co-accused Fahad Naseem, Salman Saqib and Sheikh Adil for helping the main convict commit the crimes."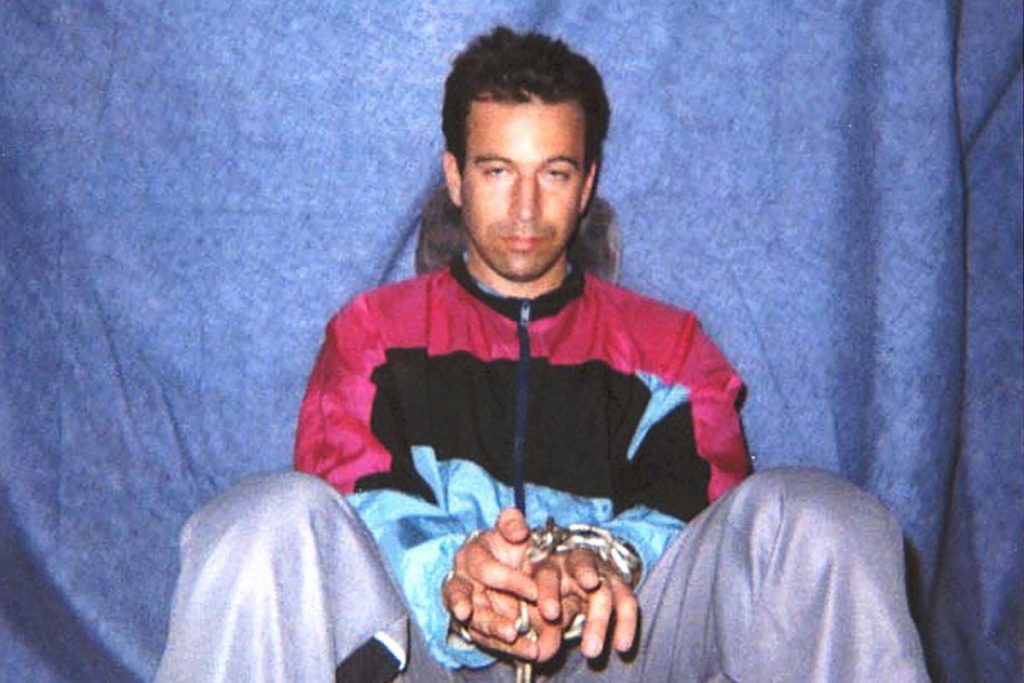 On Thursday April 2, 2020, Sindh High Court "cited lack of evidence and overturned the death penalty; it also set aside life terms given to three co-accused. The SHC acquitted all the appellants of the charges of murder and kidnapping for ransom and only found the main accused, Sheikh, guilty of abducting the journalist and sentenced him to seven-year imprisonment."
Pearl when kidnapped "was investigating militants in Karachi after the September 11, 2001, attacks on the United States when he was kidnapped in January 2002. He was beheaded weeks later."
The release of Shaikh gives pause to reflect on the role of Pakistan's intelligence services, especially of Interior chief, Brig (retd) Ijaz Shah. Shaikh is one of those jihadis who over the years has been nurtured and protected by the deep state.
For those who are too young to remember the murder of Pearl, this Guardian Investigative piece from 2002 provides great details. "Unlike most Pakistani militants who hail from deprived communities, Sheikh grew up in a middle-class family in east London. He studied at a respected public school where he was an arm-wrestling champion and went on to read mathematics and statistics at the London School of Economics. His idealistic young son travelled to Bosnia with an Islamic charity, where extremists put him in touch with Islamists in Pakistan. After training, he was sent into India on his first mission but within weeks he was in jail, accused of kidnapping three Britons and an American. The ISI, which has long armed and funded the militants in their guerrilla war in Kashmir, reportedly provided a lawyer. But, on the afternoon of New Year's Eve 1999, after five years in jail, he was suddenly flown to the city of Kandahar, in southern Afghanistan, with two other militants where he was freed in return for the 154 passengers of a hijacked Indian Airlines jet. One of the militants freed with him, Maulana Masood Azhar, went on to establish a new Pakistani militant group, Jaish-e-Mohammad, which, with ISI backing, began fighting in Kashmir."
Further, Shaikh knew both Ijaz Shah- at that time home secretary of the Punjab and a former ISI officer in charge of handling two militant groups- and Lieutenant-General Mohammad Aziz Khan, a Kashmir-born former deputy chief of the ISI – "I know people in the government and they know me and my work, but it was not a factor in Pearl's kidnapping," Sheikh told his police interrogators. He also claimed to know the militants who bombed the Srinagar state assembly in Kashmir in October, killing 38 people, and those who stormed the Indian parliament in Delhi, in December. His militant credentials were impeccable. "He is committed to his religion. He hates Americans. He told the FBI that," said a source close to the inquiry. Sheikh later tried to convince one of his Pakistani interrogators to join the militants."
President Musharraf's response at that time was to claim "Pearl was the victim of "intelligence games". In an extraordinary outburst at a press conference after the video of his murder surfaced, President Musharraf then accused Pearl of being "over inquisitive" and getting "over involved" in the story. Some Pakistani officials, as well as the kidnappers themselves, believed he was spying for the CIA or Mossad, although there is no evidence of that."
Finally "As soon as Sheikh's name emerged as a suspect, the ISI tried to limit the damage. On February 5, a detective tracked down Sheikh's aunt in Karachi and, from her telephone, told the young militant to surrender. Sheikh gave himself up, not to police, but to his old ISI contact, Ijaz Shah, by now the home secretary of the Punjab. For the next week, he was held in secret by the ISI to the consternation of the investigators in Karachi and FBI agents who were desperate to find Pearl alive. "The police were furious," said a source. "Sheikh gave himself up to Shah because he was someone he knew from ISI." Sources close to the ISI say its agents spent the week telling Sheikh to keep quiet about his intelligence contacts. Others say that ISI agents wanted to crack the case for themselves. On February 12, he was handed over to the police and two days later told a stunned Karachi court that Pearl had been killed. "As far as I understand he's dead," he said. As details of Sheikh's interrogation leaked out, Islamabad grew nervous. On February 17, it tried to stop The News, Pakistan's biggest-selling English-language paper, from publishing a story in which Sheikh called the kidnapping a "warning shot" from militants to the government. After the story was printed, the editor was forced to resign and flee the country. The story proved accurate. "He said splinter groups of jihadis were getting together to do something," a senior police officer said. Within weeks, three brutal suicide attacks led by militant groups thought to be linked to Sheikh claimed more than 30 lives. Police fear more attacks may follow yesterday's verdict."
Pakistan most likely thought that with the world being focused on Covid19 no one would notice this incident. The US, however, responded strongly with Amb Alice Wells, the top diplomat for South Asia tweeting: "Those responsible for Daniel's heinous kidnapping and murder must face the full measure of justice."
As of now the government of Sindh "ordered the detention of four men set to be released after being acquitted by the Sindh High Court (SHC) over the murder of US journalist Daniel Pearl, and authorities said they would challenge the acquittal next week."
The damage, however, has already been done.