On July 31st, the twitter account of the Maj Gen Asif Ghafoor, the head of Pakistan's ISPR (Inter Service Public Relations) tweeted a video and photographs where COAS Gen Qamar Javed Bajwa spoke to, interacted and met with an auditorium full of interns.
An intern is a student or trainee who works, sometimes without pay, at a trade or occupation in order to gain work experience.
Goldman Sachs, one of the largest investment banks and financial services company with an annual revenue of $36 billion has one of the most sought after internship programs on Wall Street has 36,300 employees but less than 350 interns.

ISPR, the Pakistan military's propaganda arm, is not a $36 billion enterprise, nor does it employ 36,300 employees. For it to have what seem to be hundreds of interns is unusual.
Below was the statement released by ISPR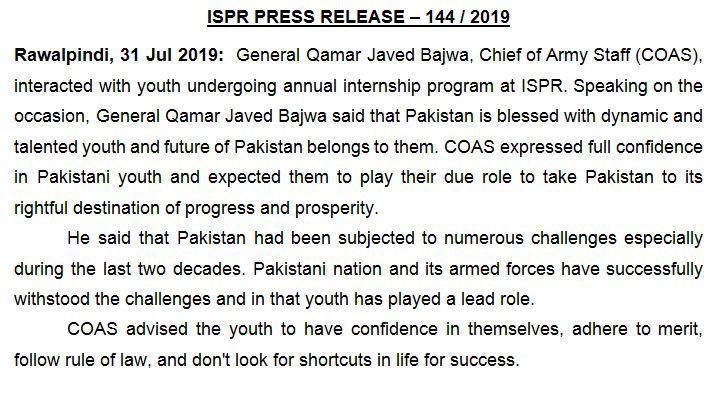 Here are some photos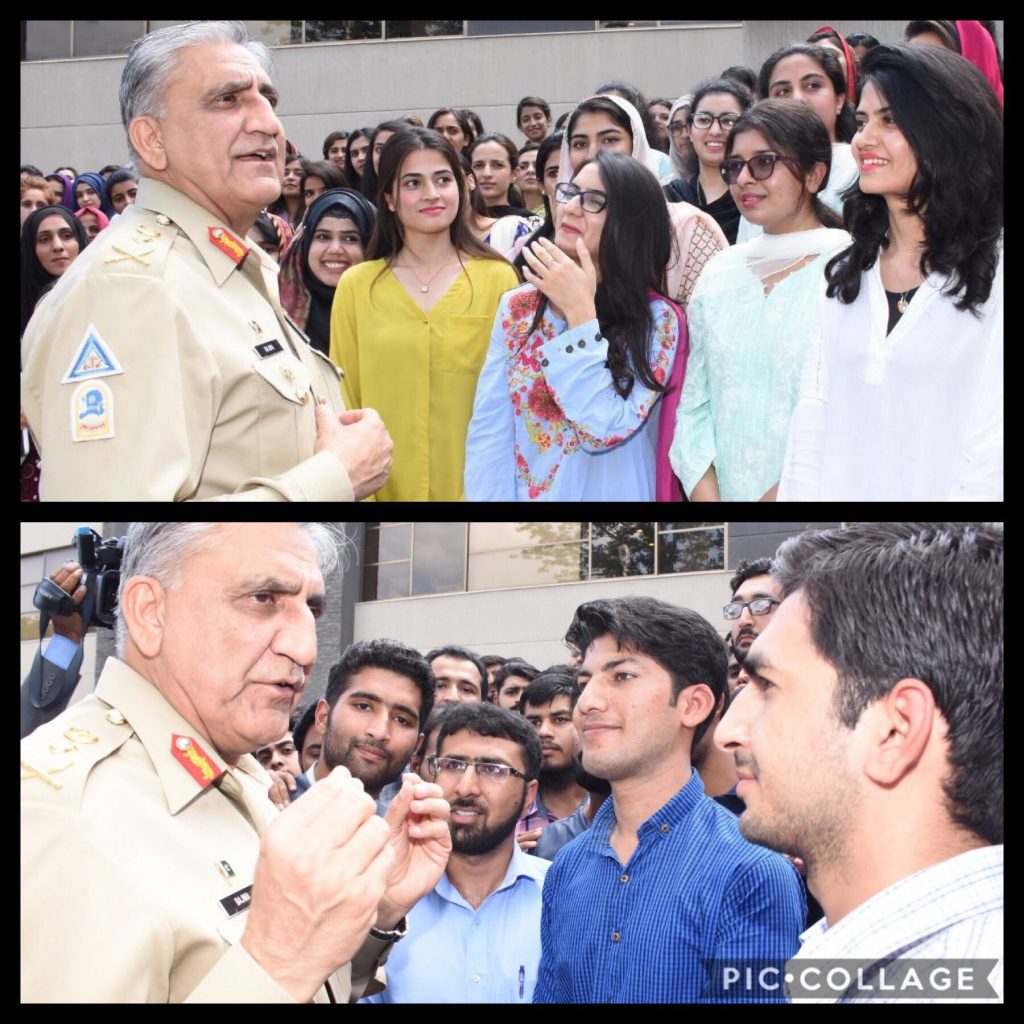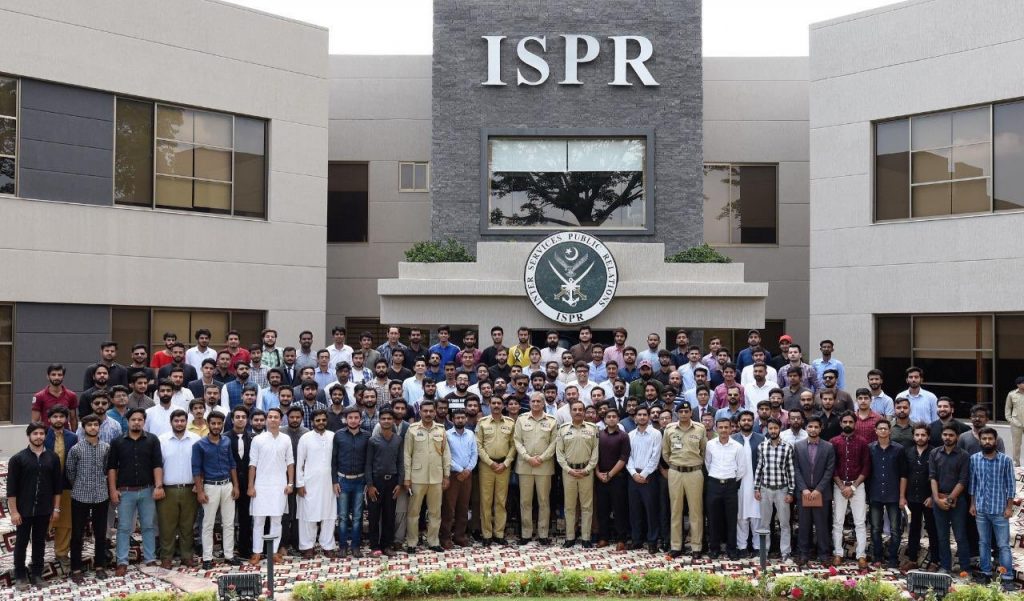 The question to ask is why does ISPR have so many interns and what do these children learn while spending the summer at ISPR? Are they being trained to become the future troll army?