When the new head of Pakistan notorious spy agency, ISI, faced valid questions about his meddling in Pakistan's politics, he received enthusiastic endorsement from a Russian writer, Andrew Korybko. In an article carried by the Pakistani newspaper The Nation, Korybko lashed out at Pakistan's liberals for questioning Lt. General Faiz Hameed's anti-democratic credentials.
He made the rather unusual argument that if scholars opposed to the Pakistani establishment, such as Ayesha Siddiqa, Husain Haqqani, and Dr. Mohammed Taqi, question General Hameed's past conduct, he is just the right spy chief for Pakistan.
Why is a Russian psychological-war operative rushing to the defence of the new ISI Chief? And why is a Pakistani newspaper publishing his material with a link to Russian propaganda site www.geopolitica.ru?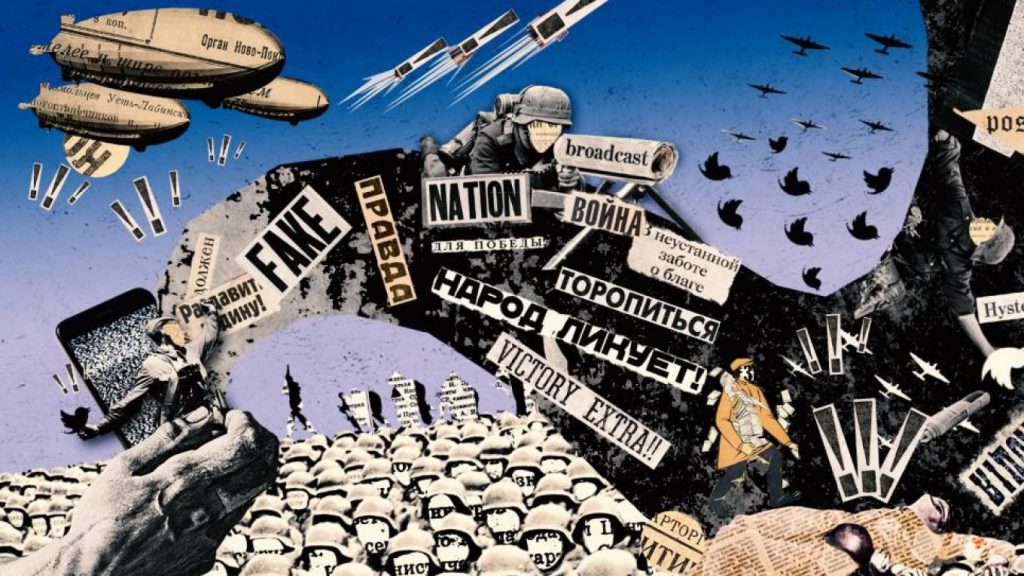 The collapse of the Soviet Union left Russia with a global intelligence and manipulation capability, which is currently available on sale to whomever might need it. As a former superpower that is no longer very powerful, Russians are also busy trying to undermine western democracies by sowing chaos within their societies and by causing conflicts within and amongst nations.
According to his bio on the Russian website www.sputniknew.com, "Andrew Korybko is a political analyst, journalist and a regular contributor to several online journals, as well as a member of the expert council for the Institute of Strategic Studies and Predictions at the People's Friendship University of Russia. He specializes in Russian affairs and geopolitics, specifically the US strategy in Eurasia. His other areas of focus include tactics of regime change, color revolutions and unconventional warfare used across the world. His book, "Hybrid Wars: The Indirect Adaptive Approach To Regime Change", extensively analyzes the situations in Syria and Ukraine and claims to prove that they represent a new model of strategic warfare being waged by the US."
Thus, Korybko is not an expert on South Asia or Pakistan but just someone whose job description is to undermine U.S. influence and friendships in the region. If that can be achieved by praising the new ISI chief, he will do it and that is what he has done.
The link between ISI and Russian psy-war operatives is not new. It has been exposed earlier too. Last year, Russian websites like Eurasia Future, had claimed that former Prime Minister Nawaz Sharif, in cahoots with Jang Group, ran a smear campaign against the judiciary in Pakistan.
Upon being sued by the Jang Group owner, the Director of Eurasia Future issued an unconditional apology to the Jang Group for publishing a series of reports which he found out were "wholly false, malicious and highly defamatory."
Journalist Umer Ali had researched and pointed to "a sudden interest by Russian propaganda websites in Pakistani politics – that too ahead of the general elections" held in July 2018.
According to his research, the Director of Eurasia Future, Adam Garrie shared the fake stories about Nawaz Sharif on Twitter, exclaiming: "Make Pakistan Sovereign Again". In another tweet, he wished Pakistan could get rid of Nawaz Sharif.
Several individuals involved with Eurasia Future are also regular contributors for Sputnik International and Russia Today (RT). Garrie also wrote for Global Village Spaces, a well-known pro-establishment Pakistani news and analysis website registered under the name of Pakistan TV anchor, Moeed Pirzada.
Korybko, the latest defender of ISI's General Faiz Hameed, is also published on the same set of websites, with the addition of The Nation, which presumably is vulnerable to ISI pressure because of its declining revenues.
Russian writers like Korybko and Russian websites have been putting out ISI propaganda on regional matters as well as domestic politics for quite some time. ISI's social media troll farms regularly use Russian psy-war techniques.
Knowing Putin's Russia, none of this activity will be in Pakistan's benefit. The Psy-war operatives and trolls will take ISI's money but will move on to greener pastures once that money stops flowing. Meanwhile, the discord and conflict they sow within Pakistan will continue to poison Pakistan for years.