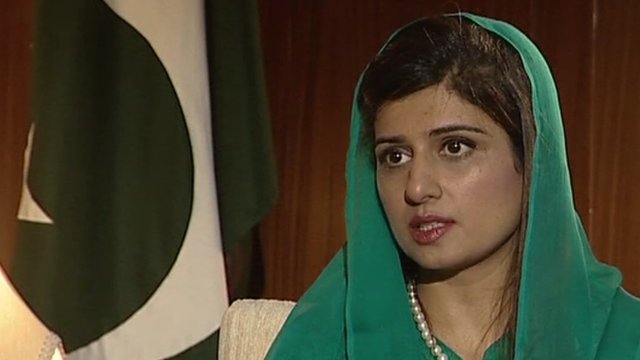 The country's most recent Foreign Minister Hina Rabbani Khar recently gave a controversial interview to Geo News in which she declared that Pakistan cannot win Kashmir through war. According to the former FM, making progress on Kashmir will actually require improving relations with India so that a productive dialogue can be held.
The interview was published shortly after jihadis supported by Jamaat-ud-Dawa carried out fedayeen attack killing 8 police in Indian-controlled Kashmir. The attack was widely celebrated by official JuD accounts.
Kashmiri Security Forces (Mujahideen) gun down 5 Indian CRPF Terrorists & injure 20+ in #Pampore. 2 Mujahid martyred pic.twitter.com/dXBu8uEiGC

— ✴ SALAAR ✴ (@SalaarOfficial) June 25, 2016
Real Representatives of Kashmiri Nation are Kashmiri Mujahideens.
World is now recognizing the #Kashmir Conflict. https://t.co/Lk1RCyMAch

— Moaaz Iqbal (@MoaazJUD) June 25, 2016
Pampore attack was also done three days after Chief of Army Staff Gen Raheel declared that Pakistan is against all proxy wars, leaving him humiliated in the eyes of the world as it appears obvious that the Army Chief has either given a bald faced lie or Army has completely lost control of its Frankenstein Monster.
Analysts have debated whether military and civilians are actually on the same page. Jamaat-ud-Dawa's latest attack has shown that it may be neither civilians or officers who are driving the national agenda.