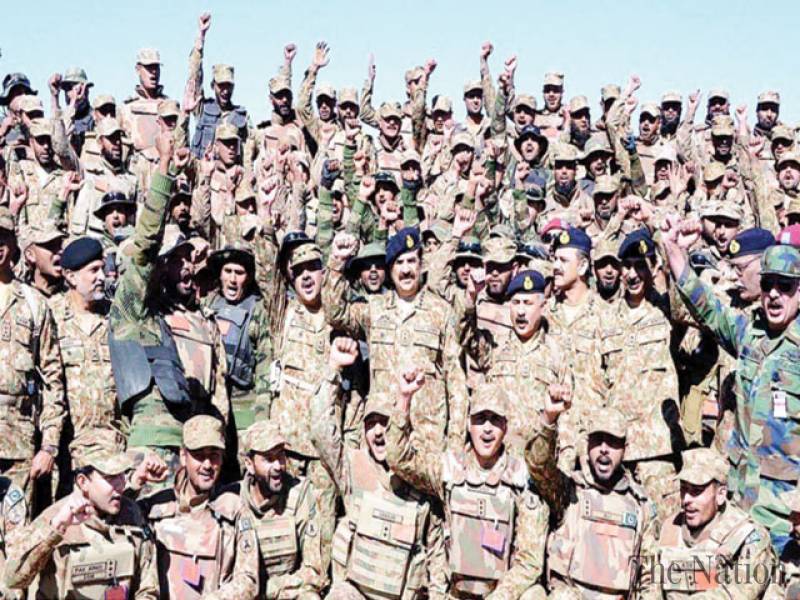 Apparently it is time for the Spring Media Offensive. According to reports, COAS Gen Raheel has given the order to begin the 'final phase' of Zarb-e-Azb operation. The Army chief said at a briefing that remaining terrorists should be eliminated from their hideouts. It's very encouraging and shows that the war against terrorists is finally coming to an end.
Hopefully it will come true this year. It didn't work out after Pakistan Air Chief Marshal Sohail Aman announced that operation Zarb-e-Azb has 'backbone of terrorists' last spring.
It didn't work out the year before when military officials declared that operation Zarb-e-Azb had 'crippled' command and control system of TTP. A few days later, the 'crippled' Taliban carried out audacious attacks on Samungli and Khalid airbases.
It didn't work out when DG ISPR Major General Asim Bajwa announced that due to operation Zarb-e-Azb, Taliban capacity to carry out terrorist attacks had been neutralised, only to have his announcement followed by the suicide bomb attack at Wagah border crossing.
It didn't work out when PM Nawaz Sharif announced that Zarb-e-Azb had dealt a 'fatal blow' to terrorists in December, only to have his statement followed almost immediately by the barbaric attack against APS Peshawar.
However this is a new year. It is Gen Raheel's last chance to finally put the nail in the coffin of terrorism and leave office as the hero that he has been built up to be. As for the rest of us? What can we do but hope that this year's declaration of victory is the one that finally comes true.