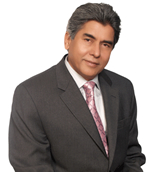 Overseas Pakistanis need to get united under the green flag, setting aside their religious, regional and sectarian differences,this was stated by Ambassador of Pakistan in UAE Jamil Ahmed Khan while addressing a welcome ceremony that was arranged here by Pakistan Social Centre at Sharjah.
The Ambassador said,"though we have some security challenges but the major world economic powers like Japan, China UAE, Britain, USA,Germany and Korea were investing in Pakistan because our institutions are strong, we have a democracy in place, we have an independent judiciary and we have given unprecedented freedom to media."
With unity we can achieve socio-economic targets to ensure national prosperity, he added. About educational facilities in UAE, he said Pakistan Embassy and Pakistan Consulate are drafting 46-pages constitutions for the Pakistani Schools in UAE by keeping in view the problems of the Community in mind.
He expressed hope that after the implementation of the constitution the standard of education in Pakistani Schools would improve a lot and the problems faced by the community would be removed.
The Consul General of Pakistan Tariq Iqbal Soomro while addressing the gathering welcomed the New Ambassador on behalf of Pakistan Social Centre, Pakistan Consulate and Pakistani Community living in UAE. He lauded the services rendered by Pakistan Social Centre for community during recent floods in Pakistan.
Earlier, President Pakistan Social Centre Sharjah (PSCS) Chaudhry Zafar Iqbal welcomed the distinguished guest on behalf of Pakistan Social Centre and the Pakistani community residing in Sharjah, Ajman and other Northern Emirates.