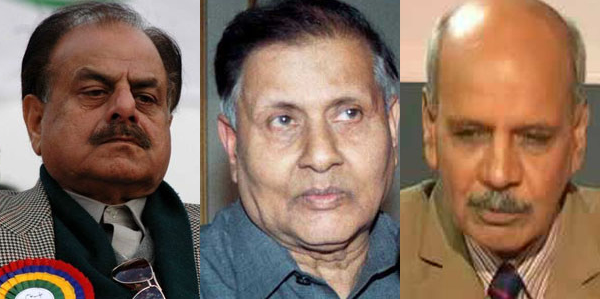 Seymour Hersh's sensational 10,000 word report on the Abbottabad raid was met by most analysts, including this humble blogger, with something of a smirk. While he described the official version of events as a story that "might have been written by Lewis Carroll", his tale itself seemed to be filled with deep rabbit holes. However, things began to quickly take a turn as additional sources from the shadowy world of spy agencies began to confirm portions of his story. First came NBC News report that said that "a special operations officer and a CIA officer who had served in Pakistan…and a third source, a very senior former U.S. intelligence official" all confirmed that "a retired Pakistani military intelligence officer" helped the CIA track down Osama bin Laden and that "some officials in the Pakistani government knew where bin Laden was hiding all along". Then came a second report where investigative journalist Carlotta Gall said that this part of Hersh's report was also in line with what she was told during her research in Pakistan:
I learned from a high-level member of the Pakistani intelligence service that the ISI had been hiding Bin Laden and ran a desk specifically to handle him as an intelligence asset. After the book came out, I learned more: that it was indeed a Pakistani Army brigadier — all the senior officers of the ISI are in the military — who told the C.I.A. where Bin Laden was hiding, and that Bin Laden was living there with the knowledge and protection of the ISI.
I will not pretend to have any insights into this. Like everyone else, I am watching the story unfold before my eyes. There is one thing that has captured my curiosity, though. In dismissing Seymour Hersh's report, many analysts both in Pakistan and abroad, criticised the reporter for relying so heavily on former DG-ISI Gen Duranni. He retired from service 20 years ago, they explained. He may be good at getting himself on TV, but he's not privy to such details of covert operations. Now, though, it's not just Seymour Hersh whose story is being confirmed, it's Gen Durrani's.