"Just as we started to rejoice at state action in reining in sectarian networks — the political mobilisation of the majority sect comes as a reality check. Business continues as usual in the Islamic Republic of Pakistan"
Regime change — the final act?
The Daily Times, November 26, 2017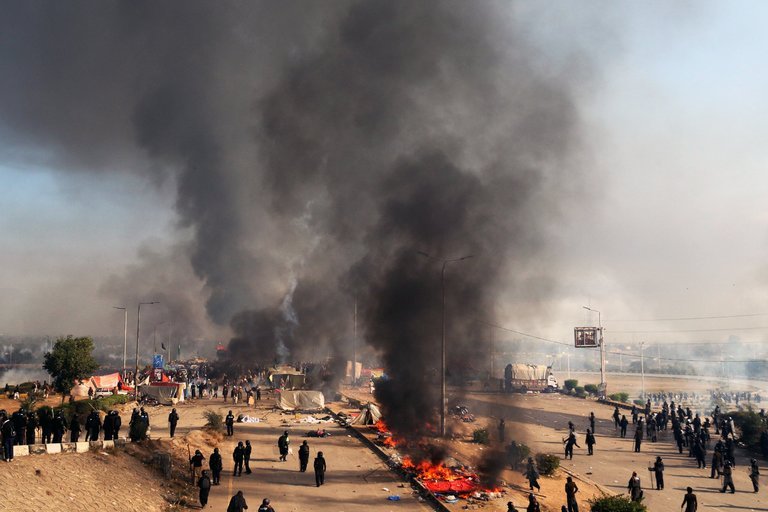 It seems that the ruling party Pakistan Muslim League (Nawaz) PMLN has entered the final round of its power struggle. With its party head disqualified as prime minister, the government is now besieged by angry fanatics in Islamabad and other parts of the country. As it has happened before in the country's history the Army has been asked to move in aid of civil power. Where will this end is unknown. But it's clear that political change is inevitable now.