Over the last decade, a number of Pakistani political leaders – including serving Prime Ministers from Yusuf Raza Gilani to Nawaz Sharif to Shahid Khaqan Abbasi- have spoken of a 'state within state' — a hidden hand that directs and guides events.
The recent no-confidence motion in Pakistan's Senate against Chairman Sadiq Sanjrani demonstrated this hidden hand. Sanjrani survived the no-confidence vote even though the opposition, holds a majority in the 104-member Senate.
Senate opposition leader Raja Zafarul Haq had proposed the motion against Sanjrani but when the secret balloting was held, only 50 senators backed it. The opposition needed 53 votes to remove Sanjrani. Forty-five votes were in Sanjrani's favor and five were rejected. The reason for rejection has yet to be revealed.
The opposition candidate was veteran politician Hazil Bizenjo, head of National Party. Soon after the vote, Mr Bizenjo tweeted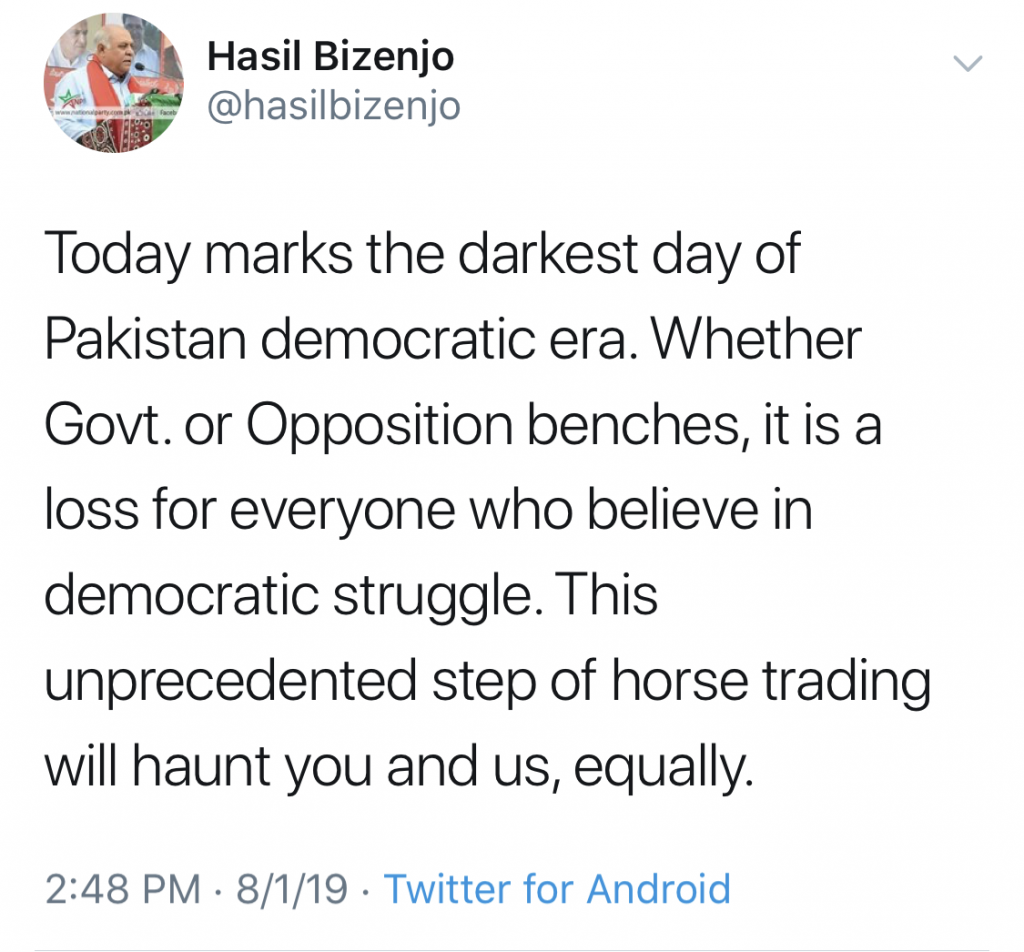 In response Maj Gen Ghafoor, DG ISPR tweeted