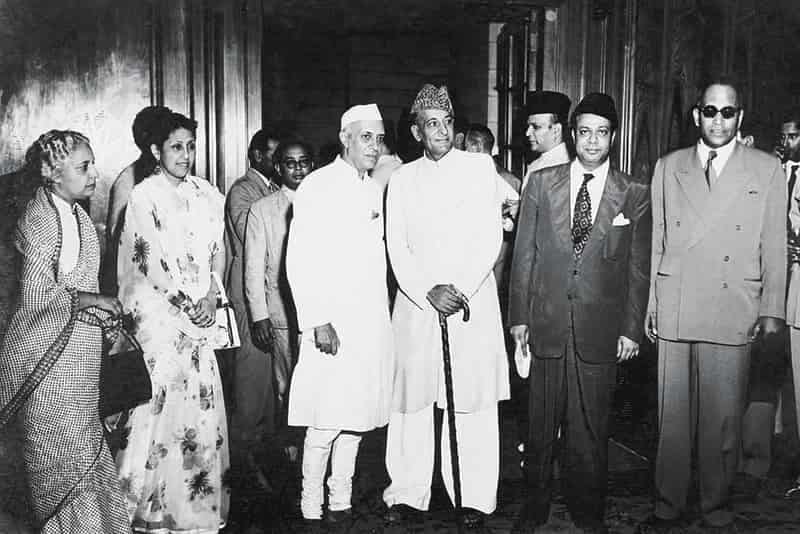 Pakistani media has a penchant for believing that whatever happens in Pakistan has never happened before and is happening for the first time. This is partly because of sheer laziness on the part of reporters, a lack of journalistic hard work and research and finally the belief in the age of social media that anything you read on social media is true.
So on the occasion of Pakistan Day when Indian diplomats and military attaches attended the parade, the Pakistani media went gung-ho about how this was the first time this had ever happened. According to The News: "In an unprecedented move, an Indian delegation led by High Commissioner to Pakistan Ajay Bisaria, Deputy High Commissioner J. P. Singh and Defence Attache Sanjay Vishwasrao watched the Pakistan Day military parade in Islamabad on Friday."
The New Pakistan team wishes that Pakistani journalists had conducted research and did some fact checking before describing events as 'unprecedented.'
Twice in the past Pakistanis have served as Chief Guests at India's Republic Day Parade – Governor General Ghulam Muhammad in 1955 and Food and Agriculture Minister Rana Abdul Hamid in 1965. Further, Indian diplomats have attended several Pakistan Day parades between 1973 and 2007. Zulfikar Ali Bhutto invited Indian diplomats to attend the parades and during General Zia ul Haq's time there were occasions when Indian embassy representatives, including Military Attaches, attended the parades.
It is a simple matter: the rules of protocol make it unusual for the entire diplomatic corps based in Islamabad to be invited but one embassy (Indian) excluded.
Pakistanis always like to play down anything that shows India as being anything other than having evil intentions towards Pakistan. This process started during the time of General Ayub Khan and has continued to this date.
Ayub was invited to be the chief guest at India's Republic Day in 1965 but instead sent his Food and Agriculture Minister Rana Abdul Hamid. Soon after was the Rann of Kutch war and then Operation Gibraltar that led to the war of 1965. After all, US Patton tanks and Sabre jets had arrived by now so war had to be initiated!
This fear of India also extends to the economic realm. Under WTO regulations and under the aegis of SAARC (South Asian Association for Regional Cooperation) India offered Pakistan MFN (Most Favored Nation) status in 1996. Pakistan has yet to reciprocate the Indian offer, almost two decades later. The argument made inside Pakistan is that trade ties with India will not be allowed to improve till the Kashmir dispute has been resolved. The argument is also made that boosting economic ties with India will hurt Pakistan's economy even though Pakistani business organizations have argued the opposite: that ties with India will help Pakistan tremendously.
Not only was the Indian High Commissioner's attendance at the Pakistan Day Parade not a first, it came 63 years after a Pakistani head of state was chief guest at India's Republic Day Parade.
Research, dear Pakistanis, research…