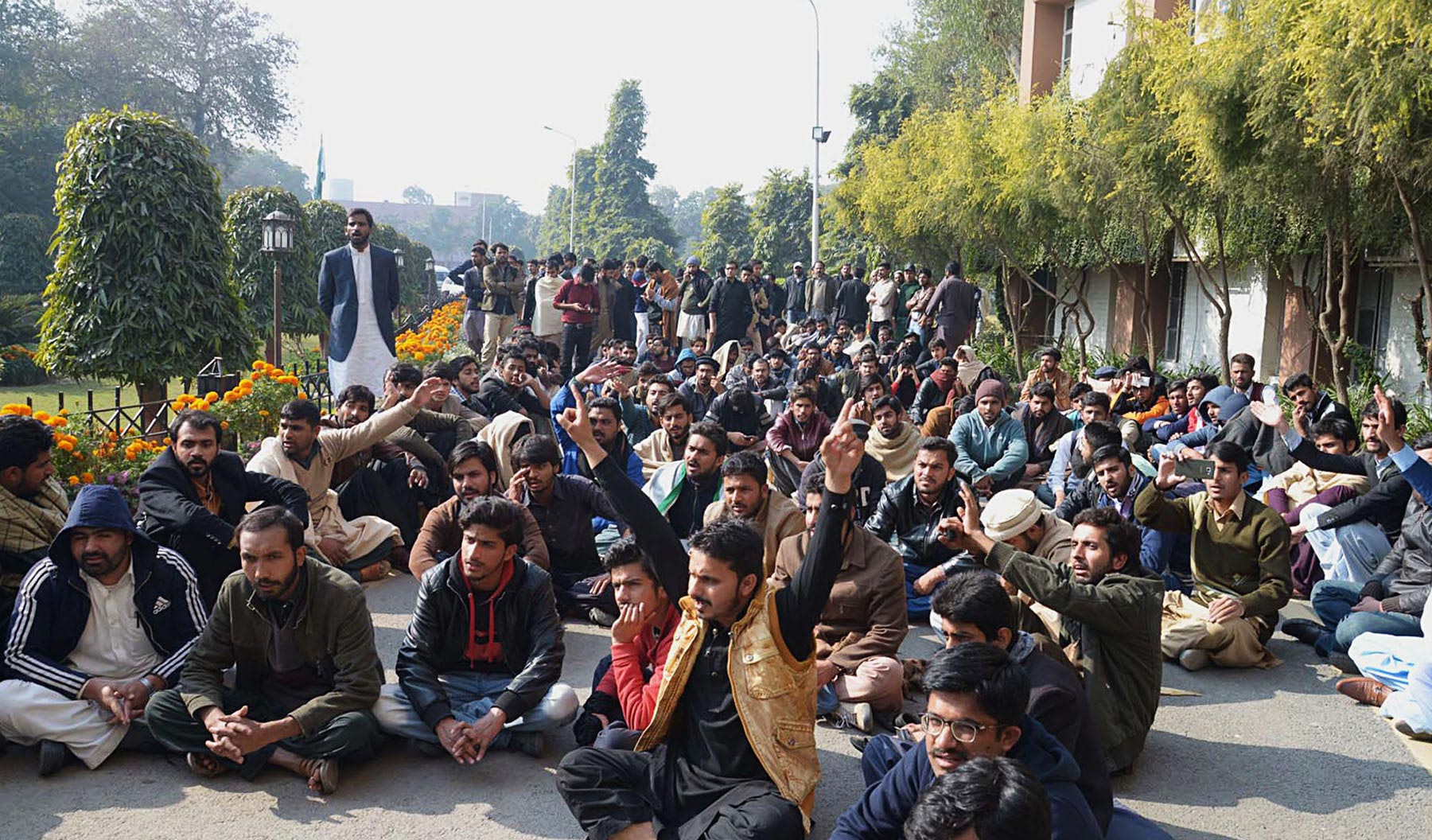 For the last few days a large number of Pashtun and Baloch students of Punjab University have been observing a sit-in outside the office of the vice chancellor, demanding the administration restore their fellows expelled recently. Their argument that they are being discriminated against simply because of their ethnicity is cause for tremendous concern.
In January 2018 a clash between different student groups at Punjab University's Quaid e Azam campus in Lahore resulted in cases of terrorism being registered against a number of students and over 200 students were arrested. The majority of these students were Pashtun and Baloch students.
In a recent press release the Human Rights Commission of Pakistan expressed "grave concern" over these actions of the administration of the Punjab University. Soon after the incident the university administration followed up by sending show cause notices to these students and suspended some of them in February 2018. The arrested students were eventually released on bail and were promised that the terrorism related charges would be dropped.
However, as the HRCP statement points out: "The cases that were registered against the arrested students are still in effect and the bail of the students, who were released, can be cancelled at any time which can result in their arrest."
Further, "The students demand to be treated with respect and any campaigns against the Pashtun and Baloch students branding them as being "Anti-Pakistan" in the university should be taken notice of by the administration, which should further ensure that such campaigns are not allowed in the university campuses. The impression that the university administration has been targeting Pashtun and Baloch students because of their ethnic identities is cause for grave concern."