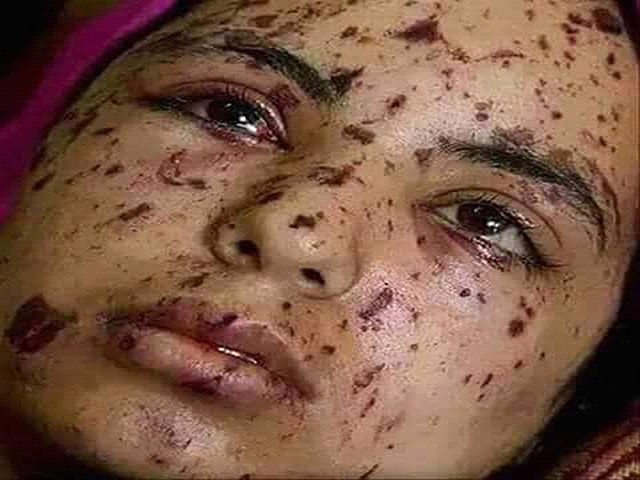 It is supposed to be a way to inflict some pain without killing, but the end result it spreading blindness across Kashmir. I am talking about the pellet guns used by Indian security forces, but I am also talking about the Kashmiri struggle in a bigger way also.
Since independence, geopolitical powers have played a dangerous game where common Kashmiris are treated as their pawns. Maharaja Hari Singh ignored the sentiments of the people by choosing to join Kashmir to India in 1947. Since the past 70 years, India has been blind the natural wishes of the Kashmiris to choose their own fate, turning peaceful people into activists.
However India is not the only power which is blind to how their policies are hurting innocent Kashmiris. Our own government's response to the Maharaja's illegitimate decision has been equally as harmful. Instead of getting the global community to help, we have pushed them away by supporting militant groups like Lashkar-e-Taiba and Hizbul Mujahideen. Hafiz Saeed and Burhan Wani are pellets that have blinded the world to the suffering of actual Kashmiris, and we are the ones firing these pellets into their eyes.
Pellet guns are spreading hate and resentment and increasing the number of blind and disfigured, but so is militancy. Those suffering the most are the innocent Kashmiris who are caught in the middle of a terrible game played by security forces outside of their control.