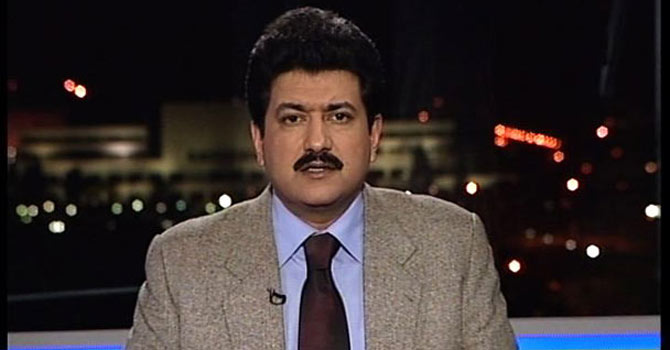 Talking to Hamid Mir, guests from across party lines along with defence analysts unanimously agreed that the jihadi terrorism that is threatening the very existence of the country is a frankenstein's monster of our own state agencies.
Saeed Ghani (PPP), Waseem Akhtar (MQM), Shahi Syed (ANP), Mohammad Jamaluddin (JUI-F), Asad Qaiser(PTI), Salim Safi (analyst and anchor), Irfan Siddiqui (noted columnist and analyst), Shehzad Chaudhry (defence analyst), and Mahmood Shah (defence analyst)…were unanimous in the view that the Pakistani state had made private jihad as the cornerstone of its foreign policy which gave birth to religious terrorism in the country.
This frank discussion should be applauded as the first step towards any solution is being willing to face the cold hard facts behind the problem.